North Pole senior duo sign NLIs to UAF volleyball
Published: Nov. 19, 2020 at 7:40 PM AKST
FAIRBANKS, Alaska (KTVF) - North Pole senior duo of Ainsley Smith and Kinley Erickson signed their National Letters of Intent this week to play volleyball at the next level for the Alaska Nanooks. From playing in middle school, to turning around the North Pole Patriots program, both of them left their mark on the history of the school.
"I think that since we've had so much success for the last two years, we were underdogs and now we are top dogs," said Erickson about her time with the Patriots. "I think that's a good legacy to leave."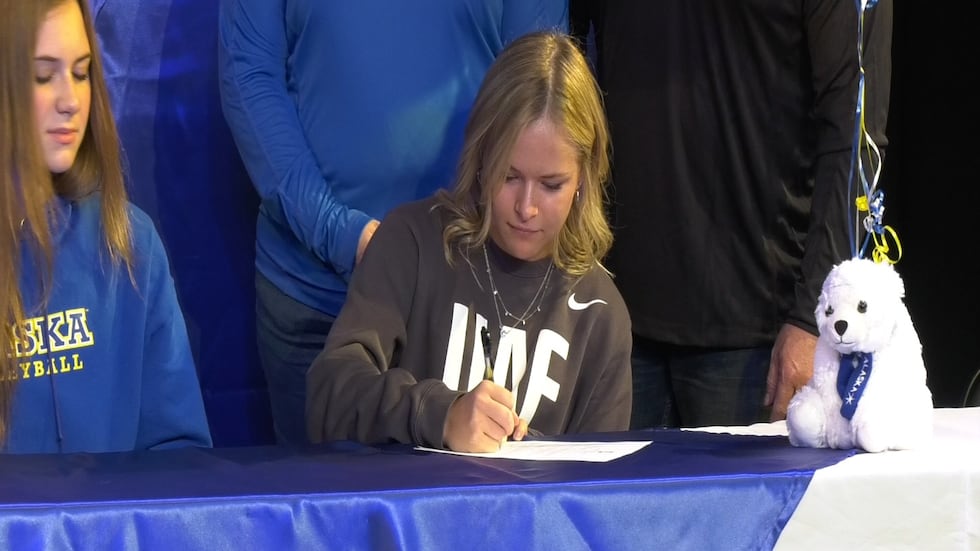 The legacy that Smith and Erickson leave behind in North Pole is full of achievements. The duo ended the school's drought in the Alaska state tournament by taking the Mid-Alaska Conference crown in 2019, breaking a streak that dates back to 1989. They brought home the MAC championships in back-to-back seasons. All this, while turning the Patriots into a powerhouse program in Interior, Alaska.
"I really love my team," said Smith. "You get to have this fun rivalry with people and you can also go back to and say [they are] your friends and that's something that not a lot of people get to have. That's something I will take away from the North Pole experience."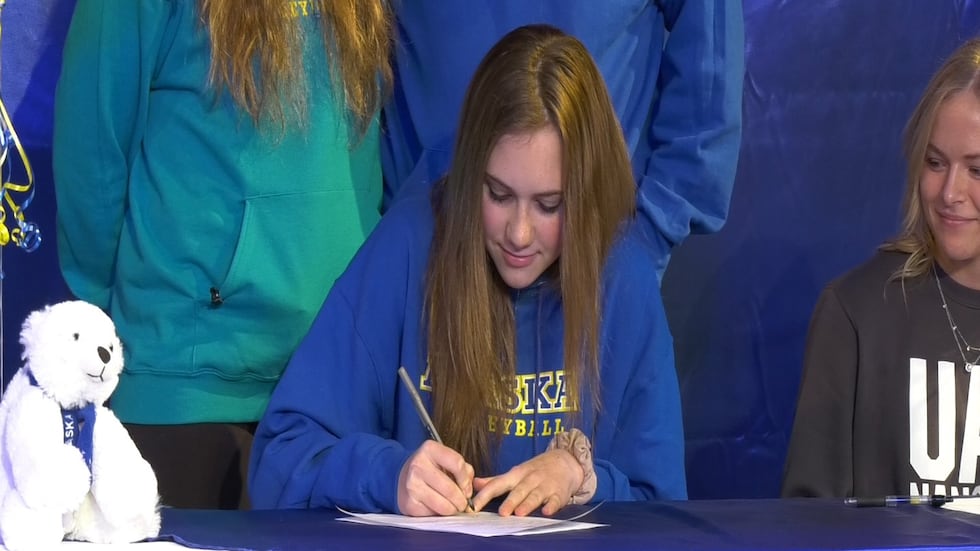 Smith and Erickson join a Nanooks squad who are led by Head Coach Brian Scott. Last season, the 'Nooks went 12-8 in the Great Northwest Athletic Conference with players like Cate Whiting and Lahra Weber stuffing the stat sheets. Smith will join the roster as a setter, a position for the Nanooks that has a rich history. Whiting has been one of the better setters in the GNAC and Rachel Nichols led the team in assists during the early years of Coach Scott's tenure.
Erickson will be making a change in her spot from an outside hitter to a defensive specialist/libero. Erickson will get learn under one of Alaska's better defenders in the past five seasons in Assistant Coach Meagan Woods.
The National Collegiate Athletic Association announced this year that volleyball student-athletes will not lose a year of eligibility due to concerns of the coronavirus. The Patriots duo ended a 30-year state drought and turned the program under recently retired Head Coach Rick Swankie. They take their career to the Patty Center and play on the Division II level.
"Like I said, it met one of my goals that I prayed about for years, was to send two girls off to play DII or DI," said Coach Swankie. "I am excited to end my career with that."
From the middle school courts to the big stage of the Patty Center, Smith and Erickson get to continue their chemistry magic for the Blue and Gold.
Copyright 2020 KTVF. All rights reserved.