Alaska Senate votes to urge Dunleavy to make emergency public health declaration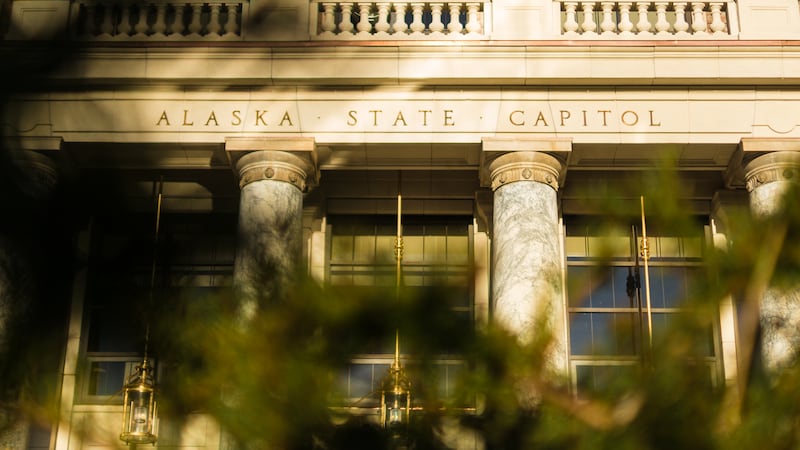 Published: Feb. 12, 2021 at 5:07 PM AKST
FAIRBANKS, Alaska (KTVF) - CORRECTION: We previously reported a final vote of 10-7 on the resolution. The actual vote was 11-6.
On February 12th, the Alaska Senate passed Resolution 2, urging Governor Mike Dunleavy to draft a new declaration in order to access funding for combating the COVID-19 pandemic.
Since Governor Dunleavy made his initial public health disaster emergency declaration in March of last year, he has extended the state's emergency powers multiple times. His latest extension is set to expire on February 14th, and the governor has indicated that he will not renew it at that time.
The resolution, successful by a vote of 10 to 7, was designed to give the state legislature time to draft a more comprehensive bill.
It specifies that the Governor's new declaration is to last no longer than 30 days.
Before voting in favor of the resolution, District B Senator Robert Myers said that the state needs long-term, possibly statutory solutions rather than emergency declarations.
However, Myers said, a public health declaration is needed to access funds from FEMA and the Supplemental Nutrition Assistance Program.
"With this resolution, we are indicating that we want access to that money, we want to give ourselves enough time to craft the statuatory changes that we need to move out of emergency operations, and we need to send... we are sending a clear message that we need to be done with disaster declarations. I do want to echo the comments from the previous speaker that we are talking about a public health declaration, not a disaster declaration," Myers said.
After voting 'no' on the resolution, District A Senator Scott Kawasaki explained that an extension of the declaration from the governor would therefore be unconstitutional and may violate the law, according Kawasaki.
The senator said he had hoped Senate Bill 56 would be heard in the legislature Friday instead of Resolution 2.
SB 56 involves the Alaska Legislature, rather than the governor, extending the COVID-19 disaster emergency
"Passing the resolution was really the wrong way to do the right thing. We don't need another serial disaster declaration from this governor. The state should be able to pass its own legislation with a very narrow focus to ensure that the state is on reboot and that we deal with the issues that are necessary, making sure vaccines go to patients, making sure schools go back in-person, to in-person teaching, and make sure that all those are done safely as well," Kawasaki said.
Governor Dunleavy's office has indicated that he is evaluating his options and will make an announcement soon. In a statement, the governor said "In the absence of a declaration, my administration is fully prepared to manage the rollout and distribution of the vaccine to ensure anyone that wants a vaccination will be able to get one. We will also continue to respond to COVID-19 as we begin the process of getting back to normal as soon as possible by focusing on the economy and assisting Alaskans in staying healthy. As we move forward, we will notify Alaska and stakeholders of our plans."
Copyright 2021 KTVF. All rights reserved.