Women's History Month: 'Mardy' Murie, grandmother of conservation and first female UAF graduate
Published: Mar. 31, 2021 at 3:55 PM AKDT
FAIRBANKS, Alaska (KTVF) - Margaret 'Mardy' Murie played a key role in the conservation and study of Alaska's wilderness as well as being crucial to the creation of the Arctic National Wildlife Refuge.
Born in 1902, Murie moved to Fairbanks at the age of five. In 1924, Murie became the first woman to graduate from the University of Alaska Fairbanks also known at the time as Alaska Agricultural College and School of Mines with a degree in business administration.
"'Mardy' is actually one of my heroes. She was the first female graduate of the University of Alaska. It even had a different name at the time in 1924. She helped her husband Olaus with studies and science in a very remote part of the state. And that led to passages of a number of federal legislation that protected various different land areas in the State of Alaska. So she was quite the important figure in conservation in the state," remarked Lois Epstein, Arctic Program Director for the Wilderness Society.
Together with her husband Olaus Murie, the two researched the Alaskan wilderness, including studying caribou on the Brooks Range.
"'Mardy' Murie was a young bride, and her husband Olaus was a biologist, and together they went to the Northwest part of Alaska in the area that is now the Arctic National Wildlife Refuge and studied the wildlife there together. There was even a trip where they brought their newborn son during the summer. One of the findings they had about wildlife is that large mammals need quite a bit of space in order to thrive. And so, that was important in creating the Wilderness Act," commented Epstein.
In an interview with Points West magazine in 2003 her son Donald said, "They formed a partnership that went beyond marriage... Their work was number one in their lives. As children, we always kind of resented it. But it was something they had decided on before they married."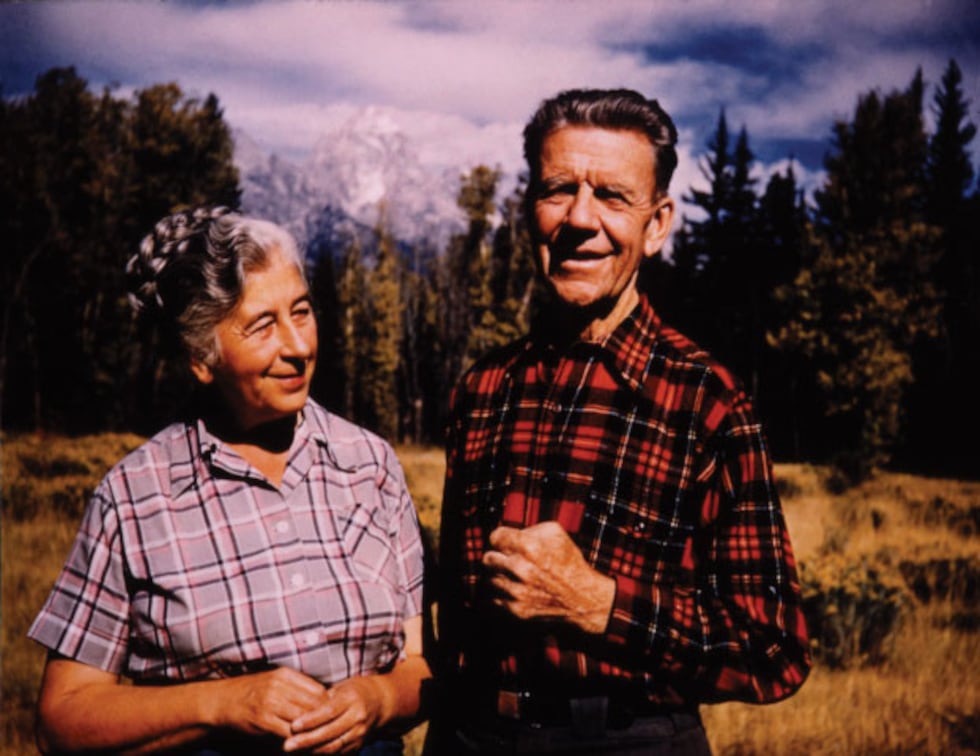 Dr. David Klein (1927-2020) of the Institute of Arctic Biology at University of Alaska Fairbanks even created a scholarship in their honor, the Olaus Murie Caribou Fellowship. Klein established this scholarship to recognize academically excellent graduate students at UAF whose thesis projects have their major focus on the biology, ecology or management of caribou.
In 1956 Muri began campaigning to protect what is now known as the Arctic National Wildlife Refuge (ANWR). After recruiting Supreme Court Justice William Douglass, Murie seeked to convince President Dwight D. Eisenhower to set aside 8 million acres of land which became ANWR to which she was successful. She then later returned to Alaska to survey wilderness for the National Park Service and contributed to Alaska National Interest Lands Conservation Act, even testifying before congress in support of the act which was passed in 1980. The act set aside even more land and effectively doubled the size of ANWR.
Margaret Murie received several awards throughout her career. She received the Audubon Medal in 1980, the John Muir Award in 1983, and the Robert Marshall Conservation Award in 1986. And in 1988, she was awarded the Presidential Medal of Freedom from President Bill Clinton. She had also published a book on her adventures in Alaska called "Two in the Far North" in 1962.
'Mardy' Murie passed away in Moose, Wyoming in 2003 at the age of 101. Today she is remembered for the vast amount of work she contributed to the preservation of the expansive wilderness she helped to protect.
In 2013 the University of Alaska Fairbanks also named a building after Margaret. The Margaret Murie Building serves as a home for the Department of Biology and Wildlife and supports research and teaching in biology, physiology and infectious diseases.
Erik Johnson, a Denali Historian with the National Park Service wrote an article suggesting that Murie was also the famous 'Margaret' behind the naming of Mount Margaret in Denali National Park. It is thought that Woodbury Abbey potentially named the mount after her during his 1921 survey of the national park. (The Athabascan name for Mount Margaret is unknown at this time)
In the article Johnson states:
A piece of evidence about Mount Margaret's name exists in a "Place Names" folder at the National Archives. The folder contains a 1934 letter from NPS Assistant Director Conrad Wirth asking Mount McKinley National Park Superintendent Harry Liek for information regarding several place names, including Mount Margaret. In a 1935 response letter, Liek wrote the following about Mount Margaret:

MOUNT MARGARET - Named for Mrs. O.J. Murie, nee Margaret Thomas. Murie is with the Biological Survey, Washington, D.C.

Another letter from Liek in 1938 states:

Mount Margaret situated on the left limit of the Savage River canyon in the Healy range. Named after Margaret Murie. Mrs. Murie now resides in Wyoming.
We will never know for sure but we would like to think that a piece of her still exists in the park.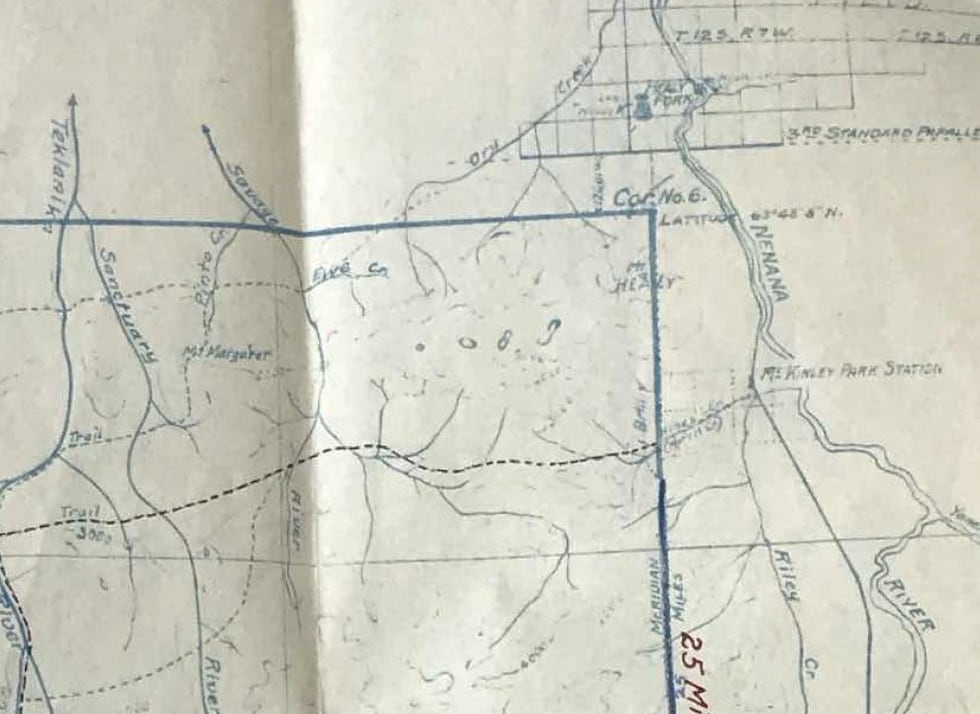 Adventure was a family trait for the Muries. With Olaus' brother Adolph being an ecologist, an advocate for bio-diversity, and a major promoter for the Denali National Park. His wife Louise Murie (now MacLeod), who was a biologist, accompanied her husband on twenty-five expeditions to Denali National Park.
The Anchorage Museum is currently holding a "Extra Tough: Women of the North" exhibit in which Margaret Murie is featured. The exhibit can be viewed online on the museum's website.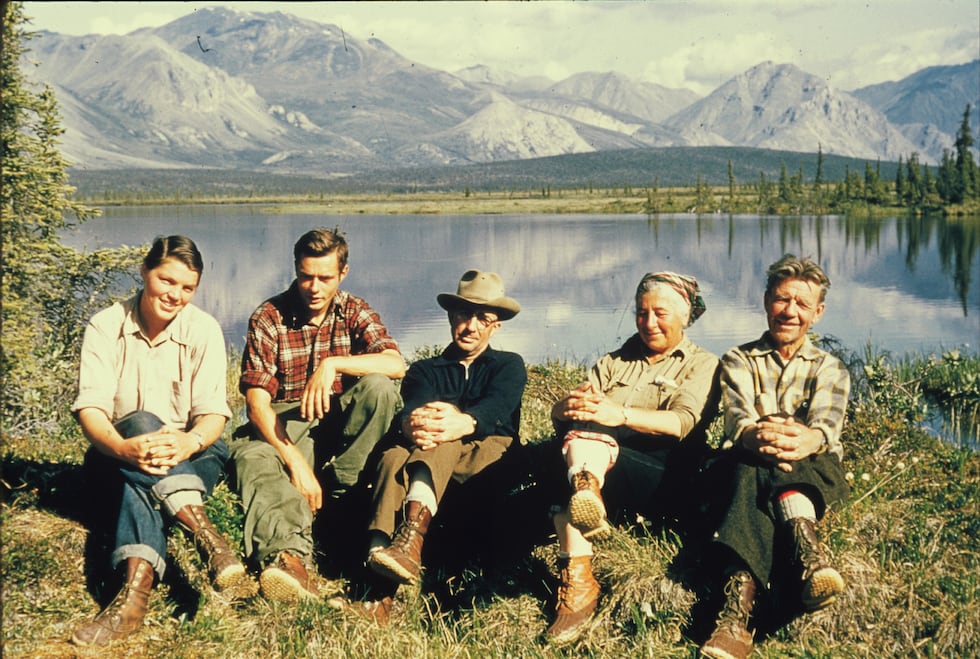 Copyright 2021 KTVF. All rights reserved.