Fairbanks engineering firm recognized by American Indian non-profit for efforts in inclusive employment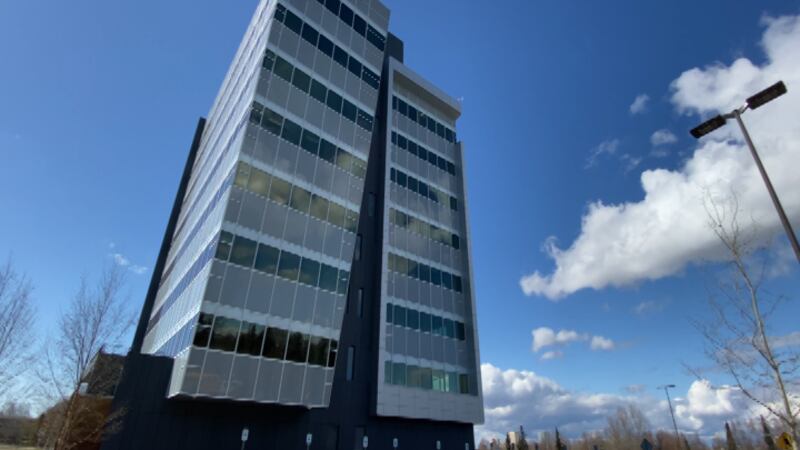 Updated: May. 20, 2021 at 4:20 PM AKDT
FAIRBANKS, Alaska (KTVF) - The global architecture, engineering, and design firm Stantec, which has offices in Fairbanks and Anchorage, has been recognized by the American Indian Science and Engineering Society (AISES). Stantec has been named one of the Top 50 STEM workplaces for Indigenous professionals working in the fields of Science, Technology, Engineering, and Math (STEM). Stantec is on this list alongside companies like AT&T and Amazon.
Adam Leggett, Stantec Alaska Native Program Manager explained, "We've been a part of this organization for the past few years and we continue to grow our partnership with the largest organization dedicated to increasing the number of Indigenous professionals in science, technology, engineering, agriculture, and math careers."
AISES is a national nonprofit organization focused on increasing the representation of Indigenous peoples of North America and the Pacific Islands in STEM careers.
Leggett continued, "Some of the examples of some of the work that we do in Alaska... as an architecture and engineering company, our services actually run the gamut from designing schools throughout Alaska, to educational centers, environmental services, oil and gas, public and private buildings, design, community engagement, roadways, water, and waste water services."
Some of the projects that Stantec has been a part of in the Fairbanks area include the Barnette Magnet School, the North Pole water system expansion, and the Eielson Air Force Base physical fitness center. They were also a part of the Arctic Interagency Visitor Center in Coldfoot, the Kwethluk K-12 school, and the Tundra Women's Coalition Domestic Violence Shelter in Bethel.
In Alaska, Stantec works with Indigenous groups through formal business partnerships that are focused on Alaska Native employment efforts. But in some cases it's about so much more than just employment. Stantec is also committed to Indigenous community prosperity, and investing in infrastructure like healthcare centers and renewable energy sources.
"Over the last four years we've actually developed a number of partnerships to provide support to organizations such as the Alaska Native Science and Engineering Program, Alaska Native Culture Tourist School, and Cook Inlet Tribal Council," Leggett said.
Firms selected for the AISES Top 50 list are required to meet a list of criteria, including factors like diversity recruitment efforts, recruiting for jobs in the STEM fields, and actively recruiting within Indigenous audiences.
This is Stantec's second consecutive year on the list. Click here to view the full AISES Top 50 list.
Copyright 2021 KTVF. All rights reserved.