Fairbanks Justice sworn in as Chief Justice of the Alaska Supreme Court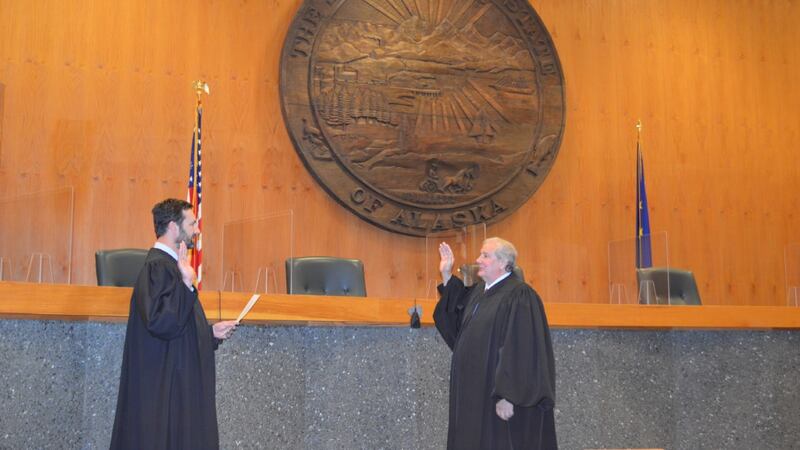 Published: Jul. 2, 2021 at 10:04 AM AKDT
FAIRBANKS, Alaska (KTVF) - A Fairbanks Justice was sworn in as the new Chief Justice of the Alaska Supreme Court. Daniel Winfree was sworn in Thursday morning by Justice Dario Borghesan. He succeeds retiring Chief Justice Joel Bolger.
According to a press release from the Alaska Court System, Winfree is the first Alaskan-Born Chief Justice and the second Fairbanks Chief Justice.
Winfree has been a part of the Supreme Court since January of 2008. He was born in Fairbanks in 1953 when Alaska was still a territory. He is the grandson of turn-of-the-century Yukon and Alaska gold rushers.
According to the release, he worked as a truck driver in the 1970′s before being admitted to the Alaska Bar in 1982.
He spent 25 years in private practice in Anchorage, Valdez and Fairbanks.
He was selected among the justices by a majority vote. He will serve a three-year term.
Copyright 2021 KTVF. All rights reserved.