Construction Report: Expect delays as crews work on the Richardson Highway near Paxson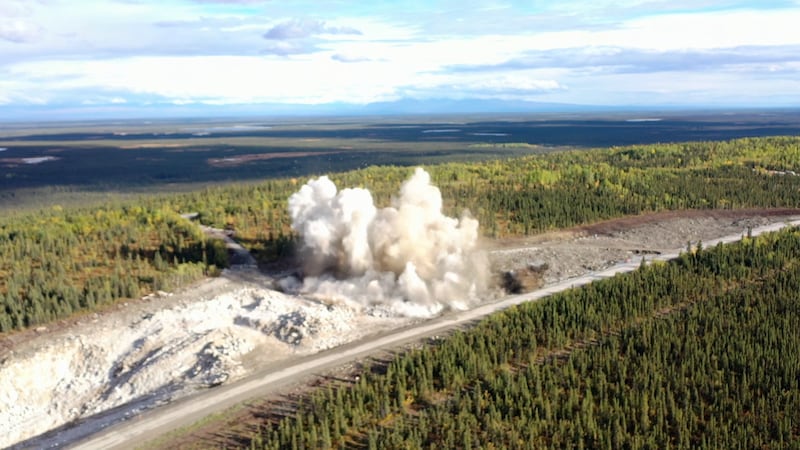 Published: Jul. 13, 2021 at 4:56 AM AKDT
FAIRBANKS, Alaska (KTVF) - Three projects on the Richardson Highway between Fairbanks and Valdez are causing delays on the road. The Alaska Department of Transportation (DOT) is working on the road to make it safer for drivers.
DOT Publications Specialist Danielle Tessen explained, "We have three projects this summer on the Richardson highway if you are traveling from Fairbanks to Valdez. The first one is near Paxson Lake, that project is around Milepost 159. Down the road we have another project, and then we have another project near Chinta."
Two of the projects are shorter repaving projects, but the work at mile 159 is a three year effort.
"We are completely realigning it, we are actually lowering the road quiet a bit, making it flatter and more straight so it is safer," Tessen said.
Last summer, crews used explosives to blast a section of the highway and worked on excavating. This summer, they are working to build a new bridge, complete additional excavating, and make a base for the new road.
In 2022, crews will repave the road and finish with signs and rumble strips. Once the project is finished, the road is expected to be 40 to 50 feet lower.
Because of the roadwork, Tessen says drivers should expect delays.
"They are working Monday through Friday, roughly 7:00 a.m. to 7:00 p.m. So if you are traveling from Fairbanks to Valdez you can anticipate a cumulative delay of about an hour with all three projects. But outside of those hours you could drive right through them."
Tessen also said another reason for the demolition on the road was to generate additional material for crews to work with.
Copyright 2021 KTVF. All rights reserved.