Gardening Report: Perennials, plant them once and they keep coming back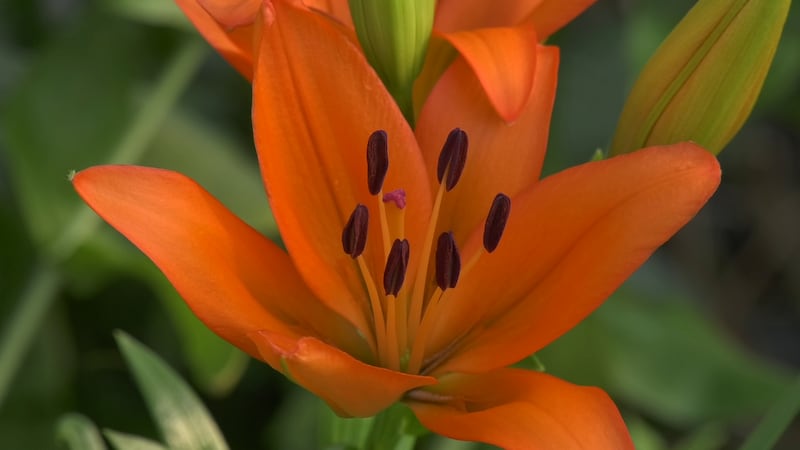 Published: Aug. 6, 2021 at 3:56 PM AKDT
FAIRBANKS, Alaska (KTVF) - Perennials come in a wide variety and can make a great addition to any garden.
According to Heidi Rader, Associate Professor of Extension for the University of Alaska Fairbanks, "Perennials are plants that come back every year, versus annuals which you plant from seed every year. So the nice thing about perennials is you plant them once and then they come back every year for a number of years. They have different lifespans as well. The big thing with perennials is when you plant them, you want to prepare the soil. Test your soil and make sure that it's the right pH, or acidity for the plant, and really make sure you have good compost and you till really deeply, because once you plant those perennials then it's really hard to change the soil."
Rader also said that as the weather begins to cool down, now may be a great time to plant some perennials. "Spring and fall, when the weather is cooler, are the best times to plant perennials, just to help them get really well established and help their roots dig deep into the soil before the hot weather comes or the winter comes. So early fall is a good time before it freezes, and the springtime as well are good times."
According to Rader, perennials come in many different varieties. "Lots of different flowers are perennials, and of course you've got berries that come back every year. So you've got what we call herbaceous perennials which die back each year, and then shrubs - so any number of trees or shrubs are perennial. A lot of those are berries, and then there are a few perennial vegetables like asparagus and rhubarb."
But don't let these plants fool you, they require a fair bit of maintenance to make sure they are growing to their best potential. Raider said, "One of the things you need to think about is what type of soil they need, [and] how much to fertilize. You generally don't want to fertilize too much late in the fall because you want that growth to die back. Oftentimes you need to mulch them - if we have really cold weather in the winter that can kill perennials. Another thing is pruning them, especially with berries, it's really important to prune the shrubs for optimal production."
Copyright 2021 KTVF. All rights reserved.