'Cautiously optimistic' or 'a colossal waste of time': Legislators convene for PFD special session
A legislative working group released its recommendations on how to forge a fiscal plan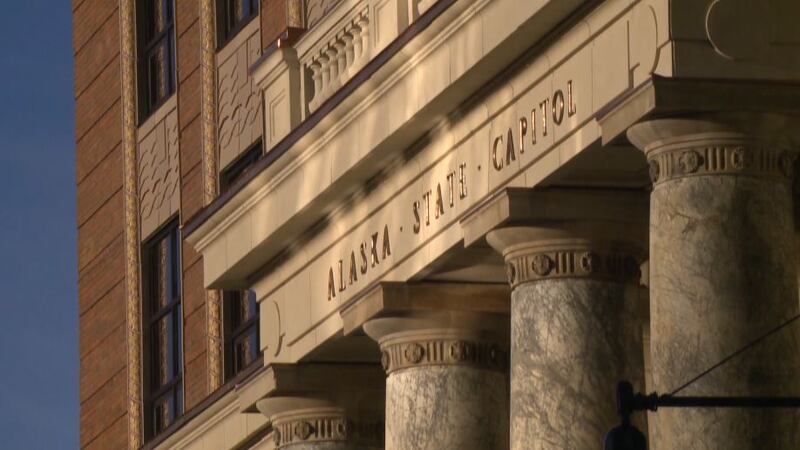 Published: Aug. 16, 2021 at 11:36 AM AKDT
|
Updated: Aug. 16, 2021 at 7:25 PM AKDT
JUNEAU, Alaska (KTUU) - The Alaska Legislature convened on Monday afternoon for its third special session of 2021 to deal with the long-term future of the Permanent Fund dividend.
There are mixed levels of optimism that the 30-day session will be productive in forging a comprehensive fiscal plan. Senate President Micciche, R-Soldotna, says he is "cautiously optimistic."
"But we're going to have to show some flexibility, work together, build some better relationships and get this done," he said.
Fellow Republican Sen. Bert Stedman, R-Sitka, is not optimistic at all. He says the groundwork from Gov. Mike Dunleavy has not been done to help pass a fiscal plan.
"I think the quicker we get out of Juneau and shut it down, the better off the public is going to be and certainly the better off the treasury is going to be," he said. "And when you look at a cost benefit analysis, it will be a colossal waste of time and money."
Dunleavy held a press conference before the session began. He said the ideas are out there for the Legislature to solve the state's fiscal challenges and that "this is really a political issue."
Showing a document of the exponential growth of the Permanent Fund over recent months, the governor said the fund can afford to be overdrawn to act as a bridge while legislators debate new revenues and to help Alaskans struggling during the COVID-19 pandemic.
"I don't necessarily think we need new revenues," the governor said repeatedly when discussing his dividend plan.
Fiscal experts and legislators from across the aisle do not agree. And neither does a working group created in June to forge a fiscal plan. Its recommendations were made public on Monday:
It calls for the Legislature to work toward the 50-50 dividend.

A new dividend formula should be in the Alaska Constitution.

The group says unspecified new revenues, raising between $500-$775 million per year, will be needed, at least temporarily.

It calls for up to $200 million in budget cuts over multiple years.
The governor has said new taxes should only be implemented if a constitutional dividend package, along with a tighter spending cap, is put before voters. Legislators across the aisle say Dunleavy's 50-50 dividend figure doesn't currently have support from two-thirds of the Legislature to pass.
"We're not going to waste our time working through that process to put a bill on his table that's going to go nowhere," Stedman, the chair of the Senate Finance Committee, said about passing new revenues.
House Speaker Louise Stutes, a Kodiak Republican, was also frustrated on Monday. She wrote a letter to the governor and the Senate president, asking that the 2021 Permanent Fund dividend be added to the session's agenda.
Legislators are currently unable to pass a dividend for this year, a deliberate "phased approach" from the governor. The idea is that when "significant progress" is made to pass a fiscal plan, Dunleavy can add the 2021 dividend to the agenda.
The governor vetoed funding for this year's PFD on June 30. Unless new funding is approved, Alaskans will not receive a dividend in October. A separate three-quarter vote is needed to keep dozens of state accounts full and programs funded, but it also isn't on the agenda.
"Holding the PFD and other essential programs hostage while we work towards a solution is unconscionable and counterproductive to compromise," the letter from Stutes reads.
Micciche said legislative leaders were going to meet with Dunleavy on Monday afternoon. He called for compromise between the governor's office and the four main legislative caucuses, saying flexibility is key to making sure the session is fruitful.
"Those with a line in the sand are going to be the least successful, in my view," he said.
Editor's note: This article has been updated with additional information.
Copyright 2021 KTUU. All rights reserved.