Fairbanks Police successfully defuse standoff with armed suicidal man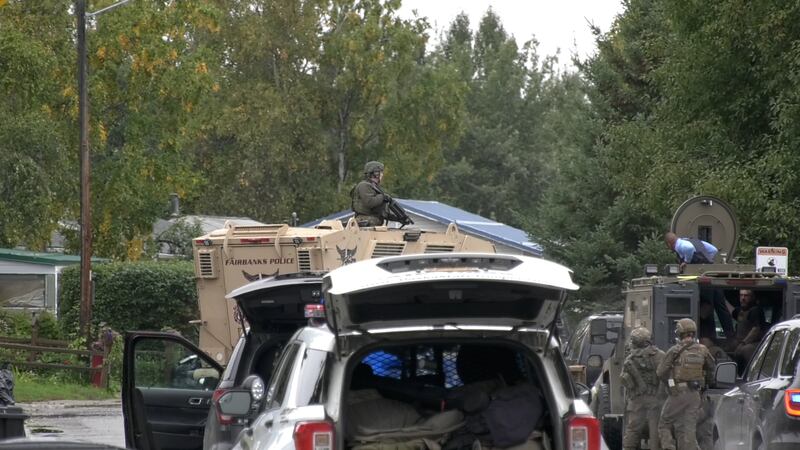 Published: Aug. 30, 2021 at 5:18 PM AKDT
FAIRBANKS, Alaska (KTVF) - The Fairbanks Police Department (FPD) was able to safely defuse a standoff between themselves and a man with a gun. FPD closed off an area of Bentley Drive in Fairbanks Monday morning because of police activity.
According to a press release from the department, they were responding to a report of a suicidal man with a gun in a car. The Alaska State Troopers 'Northern Special Emergency Reaction Team' (SERT) assisted in the standoff.
AST and FPD negotiators, with help from the FBI, were able to talk the man into throwing out his gun and exiting his vehicle.
He was taken to the Fairbanks Memorial Hospital to receive care.
If you or someone you know is struggling with suicidal thoughts, you are encouraged to contact the National Suicide Prevention Lifeline at any time. The number to call is 1-800-273-8255.
Copyright 2021 KTVF. All rights reserved.