Interior Taxpayers' Association holds candidate forum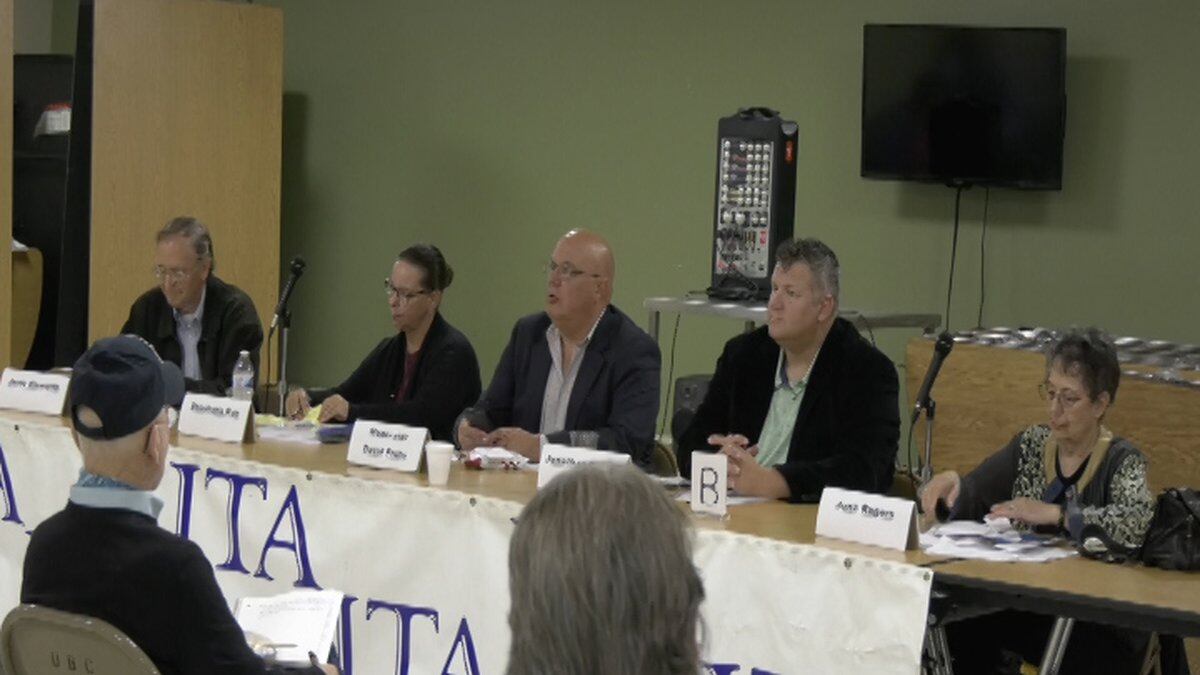 Published: Sep. 8, 2021 at 4:41 PM AKDT
FAIRBANKS, Alaska (KTVF) - On Tuesday, September 7, the Interior Taxpayers' Association held a forum for candidates running for Fairbanks City Council.
University Baptist Church hosted the event, where candidates shared their beliefs and vision for the community.
Moderated by former councilmember David Pruhs, topics under discussion included the division of powers between the Fairbanks North Star Borough and the City of Fairbanks.
Candidates also discussed their voting record and the future of natural gas in the city.
Community member and candidate for Fairbanks North Star Borough Mayor Robert Shields asked, "I know the city council seats are only for a couple of years, but representatives are responsible for long-term planning, so could you share with us in a couple of words what your thoughts are and where you see Fairbanks a hundred years from now?"
Shoshana Kun, Incumbent in the race for Fairbanks City Council Seat A, said, "In a hundred years, hopefully we have figured out these quirks that we have in our city, such as where is our senior population going to live. How are they going to afford to stay here, because we have more and more seniors leaving. Cost of living is outrageous."
Jerry Cleworth, also running for Seat A said, "I hope that we become, and stay, creative in what we do, especially the economic base of Fairbanks. Right now, looking at Fort Knox and a few other entities, they are the only entities that actually create wealth. The rest of us depend on others to create wealth."
June Rogers is running for reelection to Seat B. She said, "I believe that we can do more than hope. I really have a lot of faith in Fairbanks and the interior of Alaska. I think that we're an industrious, resourceful group of people, and that we will find a very thriving community a hundred years from now."
Jonathan Bagwill, also running for Seat B, said, "I would hope that in a hundred years, my great grandchildren, my great-great grandchildren are able to find a safe environment in which to live."
He added, "I really hope that we've done something with the Polaris Building by then."
The municipal elections will be held on October 5th.
Copyright 2021 KTVF. All rights reserved.