50-100 Afghan evacuees expected in Alaska, beginning later this month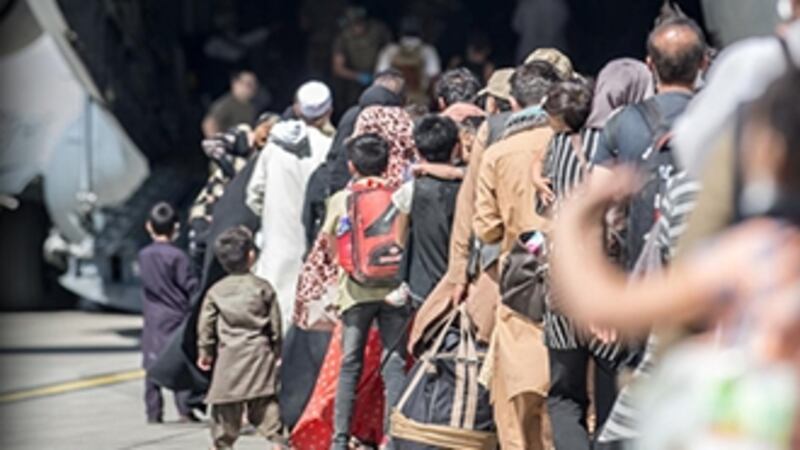 Published: Sep. 13, 2021 at 1:16 PM AKDT
|
Updated: Sep. 14, 2021 at 7:49 PM AKDT
ANCHORAGE, Alaska (KTUU) - Up to about 100 Afghan evacuees are expected to arrive in Alaska beginning later this month.
Individuals and families affected by the Taliban takeover will be arriving in Alaska between September until March of next year.
The announcement was shared in a press release that includes U.S. government agencies, the United States Conference of Catholic Bishops and Catholic Social Services Refugee Assistance and Immigration Services.
Catholic Social Services is said to be the only resettlement agency in the state, and is spearheading the support of the state's anticipated arrivals.
"These new arrivals are vulnerable populations, such as children, women, and elderly," the release stated. "Many have worked for the US government or military in Afghanistan in positions such as translators."
Evacuees have been mass transported out of Afghanistan since Aug. 14, the release said. Of those headed to Alaska, the release said "approximately 50-100″ of the evacuees will find refuge in the state.
According to Catholic Social Services, the first group of refugees are expected to arrive later this month, and more will follow through March of next year.
"We raised our hand to say that we're available to accept those in great need," said Lisa Aquino, CEO of the nonprofit organization.
Aquino says all Afghan refugees coming to Alaska must undergo numerous health, background, and security checks. In addition, she said they all have to receive a COVID-19 vaccine and test negative for the virus as well.
"There's a wide range of different kinds of checks to make sure that they're healthy and safe, and ready to be a part of our country," Aquino said.
Once the refugees arrive in Anchorage, Catholic Social Services will assist in finding temporary housing until they're able to get on their feet and find a more permanent solution. Aquino said the community's response, for the most part, has been overwhelmingly positive so far.
"I'm not surprised, but it really is heartwarming to know that the Alaska spirit is alive and well and when people are in need, people in Alaska help," she said.
Catholic Social Services is still looking for volunteers. Those interested in helping or making a donation can find more information on the organization's website.
Editor's note: This article has been updated with additional information.
Copyright 2021 KTUU. All rights reserved.