Fort Wainwright celebrates together with a ribbon cutting ceremony for improvements to their main gate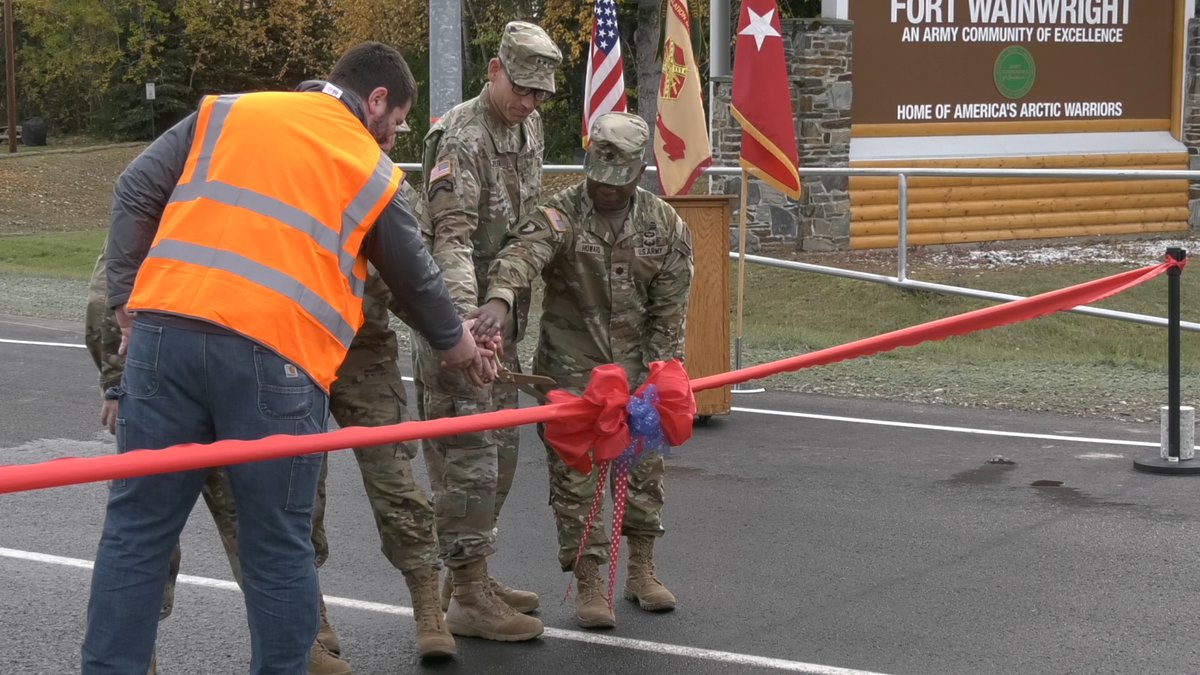 Published: Sep. 24, 2021 at 4:59 PM AKDT
FAIRBANKS, Alaska (KTVF) - Fort Wainwright celebrated new improvements to their main gate with a ribbon cutting ceremony Thursday.
The structural developments were made to help make sponsoring a pass easier, give the gate a more professional look, and generally enhance the visiting and welcoming center.
These improvements will make room for a bigger parking lot, as well as lanes where commercial trucks can park while inspections are conducted.
Officials told us many were involved with the upgrades including the Department of Public Works, community stakeholders, and the mayor of Fairbanks to name a few.
Lieutenant Colonel Early Howard Jr. of the United States Army said, "This was a $2.6 million project that we made to actually improve the incoming to Fort Wainwright. We made some improvements to our visiting and welcoming center, we increased the parking, and we also added on a weapons storage facility for people who want to come onto the installation but don't have registered weapons on the installation so they can store them there, come do their business, and [then] come pick up their weapons and leave. We [also] made some necessary lane expansions to make sure more people get through the installation or get to the installation without causing any damage to their vehicles or the [facilities]."
Copyright 2021 KTVF. All rights reserved.