Fairbanks Alaska State Troopers provide tips on winter road safety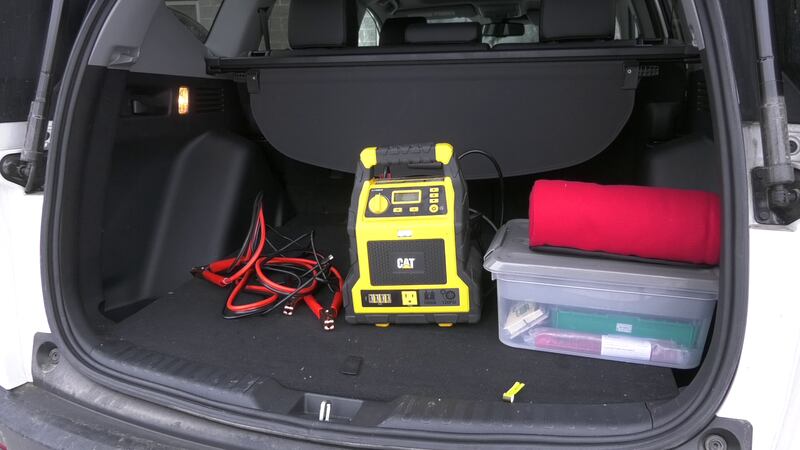 Published: Nov. 5, 2021 at 4:14 PM AKDT
FAIRBANKS, Alaska (KTVF) - With the weather getting colder and road conditions getting more challenging, the Alaska State Troopers have some tips to stay safe on the road during the winter months.
According James Kimura, an Alaska State Trooper, one of the most important methods for staying safe on icy roads is allowing for more travel time.
"Now that we're getting into the colder months of the year, there's more snow and ice on the road," Kimura explained. "I think it's important for people to give themselves more time to get to a place, make sure that they keep their fuel levels at a certain level, don't let it get below a quarter tank, keep it topped off [so] if something happens and you get stuck somewhere, your vehicle can continue to run until help can arrive. Make sure that your tires and your lights are working properly. Just give yourself more time. If something that you're going to, if it normally takes you 15 minutes, give yourself that extra 5 or 10 minutes of extra time to get there so you're not in a rush."
In case of emergency, having an kit of essentials can make a large difference.
"In a situation where something happens, where a person breaks down or gets stuck on the road way, it's important to have a kit of some sort in their vehicle," Kimura elaborated. "[Have] some of the just basic things like medication, water, snacks. I suggest keeping a pair of jumper cables and a tow strap, a shovel, and warm clothing."
Kimura continued, "It's always good to keep extra spare oil or like a basic tool kit. Even if you're not mechanically able, there might be somebody on the roadway that is. Just a basic tool kit with some spare pieces and parts, stuff like that."
According to Kimura, it's better to be prepared, as more rural areas in Interior Alaska may not receive much traffic. "A lot of areas that we patrol - me in particular some of the rural areas, I work in the rural unit, so like the Steese Highway - there are several times where I'm patrolling that piece of roadway and I don't see a single vehicle all day coming and going. So it's important to stay mentally prepared and have things if something happens."
Copyright 2021 KTVF. All rights reserved.