Fairbanks weekends are for the sounds of the stage
Published: Nov. 11, 2021 at 4:34 PM AKST
FAIRBANKS, Alaska (KTVF) - While the days are short and thermometers are hitting sub-freezing temperatures, Fairbanks entertainment is heating up with multiple theatrical shows over the weekend.
The Fairbanks Light Opera Theatre (FLOT) is hitting the stage with a collaborative production of "All Together Now," a Musical Theatre International global event celebrating revue songs from many beloved shows and musicals. This show is coordinated with 2500 organizations in all 50 states and around the world to bring these songs to life.
"'All Together Now' is a show that was put together by Music Theatre International which is a rights company out of New York," Sarah Hulac a member of FLOT explained, "and they decided that because of COVID and all the shutdowns that we needed a show to kind of bring all the theatre groups that have been struggling together again. So they created a show, 'All Together Now,' and basically they leased it so that hundreds of thousands of theatre companies around the world can do it all in the same day, as this communal event, just coming together in solidarity with making art in theatre."
Hulac says what makes this show different from the others in the past is that it's a musical revue. So unlike a musical where one would have a set part in a cast and play the same role for the entire the show, members in this cast move around to various roles throughout the performance. "This show is a conglomeration of roughly 30 different musicals - so you have 30 different musicals and 30 different songs from those musicals, all with different casting arrangements, all with different instrumentation arrangements, so it is quite the undertaking," she added.
Hulac said for this show it was difficult to cast people because there are so many talented people in Fairbanks that are good at specific roles - but they had many to choose from, and many great songs. She also said that in hindsight, they ended up able to give everyone their own moment in the spotlight, which Hulac says was very fun and exciting.
This has been the first big production FLOT has put together since the pandemic, and co-director Alicia Hudson says it is nice to get back on stage doing what she and the others in the cast love - which is performing and being in front of an audience.
"Getting back to that small sense of normalcy is so nice after almost two years," Hudson said. "It's the first big show back, the celebration of all the things that we love in terms of being in a theatre community. It's going to be a really good show and we put a lot of time and effort, and energy and hope into this show as far as getting back on our feet and getting back out there."
"All Together Now" has shows starting Friday, November 12, at 7:00 p.m. and will also have two shows on Saturday and Sunday. Tickets and more information can be found at https://www.flot.org/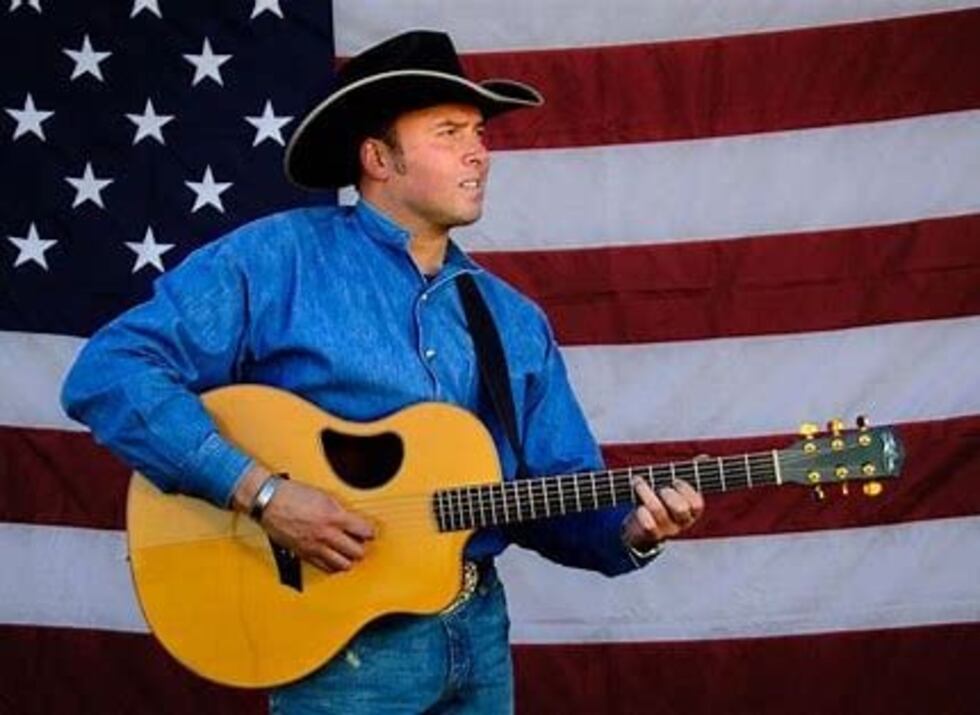 If you are wanting to dust the dirt off your boots and have a night on the town, Heath Wright from Ricochet will be rocking the stage alongside the Ken Peltier Band Friday night at the Spur.
Heath Wright is notable for many hit songs, one of them being "Daddy's Money." Wright is filling in for Terri Clark who was scheduled to perform on Friday but was unable to make the show. Luckily, the owner of the Spur, Jori Clawson pulled a few guitar strings and was able to bring Wright up to fill the void.
"Friday night we have an amazing concert," Clawson said. "Unfortunately, Terri Clark canceled due to some personal reasons, but we are going to bring up Heath Wright from Ricochet. He is absolutely fantastic! He has been up here before, his show is awesome. Anyone who had tickets for Terri Clark can roll those right on over and come in on Friday."
Wright will play before The Ken Peltier Band takes over to end the night.
"He (Wright) is not only an artist that has some amazing hits, but he also is a great showman," Clawson continued. "Then when you have Kenny Peltier, he is a name in his own-self that everybody likes to follow. We are going to be dancing all night and having great drinks and listening to great tunes
Tickets are available at Aktickets.com or at the door. Again, tickets that were previously purchased for Terri Clark can be exchanged for this show.
Copyright 2021 KTVF. All rights reserved.