Alaska native filmmakers of "Celebrating Our Beauty" creates national attention
Directed by Alexis Anoruk Sallee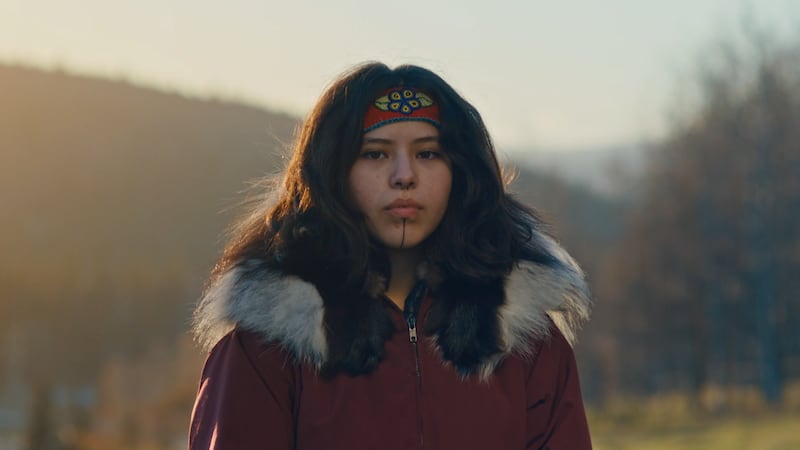 Published: Nov. 27, 2021 at 5:40 PM AKST
|
Updated: Nov. 27, 2021 at 6:14 PM AKST
FAIRBANKS, Alaska (KTVF) -
Since the dawn of cinema, media representation on film has been a struggle for Alaska Natives and other Indigenous Heritage. MTV Entertainment contacted an Indigenous director from Alaska for American Indian and Alaska Native Heritage Month to combat stereotypes and misrepresentations.
The result is a documentary short called "Celebrating Our Beauty," with an all Alaska Native cast and crew. Directed by Inupiaq Alexis Anoruk Sallee of Anchorage and produced by Fairbanks' Gwich'in Princess Daazhraii Johnson, the documentary highlights a significant traditional tattooing ceremony that was once a lost custom.
Sallee was incredibly proud to focus on Alaska Natives in this 60-second spot because lower-48 cultures are typically the main focus, meaning Alaska Natives are usually not referenced in media.
The creators' purpose was to show a portion of the many cultures authentically rather than what they considered to be one-sided narratives non-indigenous directors have produced in the past. The pride of honoring this tattooing custom on film was their way of encouraging their traditions to be appropriately represented.
Princess Johnson's niece, 14-year-old Ch'eelil Peter, of Diné, Tohono O'odham, and Gwich'in descent, was the film's narrator. In the short film, Ch'eelil received her tattoo with a voiceover mentioning, "For me, this is part of my coming of age ceremony. My markings remind me of my responsibility to my family and my culture."
The biggest takeaway Alexis wanted people to know? "We [Alaska Natives] are striving every day to live our full indigenous lives and look for more indigenous content."
Princess stated she was proud to have witnessed her niece commit to her ceremony. "We want young people and other viewers to recognize beauty comes in all shapes, sizes, forms, and looks. This [facial marking] is our traditional makeup, and this is beautiful to us."
The film aired on MTV, VH1, Comedy Central, CMT, Paramonut, Logo, TV Land, Pop TV, and Smithsonian Channel.
The film can be seen here.
The list of the All Alaska Native Crew and Cast is below:
Director | Producer | Writer
Alexis Anoruk Sallee (Inupiaq)
Producer | Writer
Princess Daazhraii Johnson (Gwich'in)
Cinematographer
Robert Hunter (Amskapi Piikuni | Shoshone - Paiute)
Production Manager
Kayla Rearden (Yup'ik)
Production Assistants
James Johnson III (Koyukon)
Rodney Evans (Koyukon | Inupiaq | Gwich'in)
Original Music by
Andrew Weaver (Yup'ik)
Trevor Kowalski
CAST
Ch'eelil Peter (Diné | Tohono O'odham | Gwich'in)
Marjorie Kunaq Tahbone (Inupiaq | Kiowa)
Cinga Peter-Raboff (Gwich'in | Yup'ik)
Amy Topkok (Inupiaq)
Misty Nickoli (Denáa | Tsimpsian)
Daisy Kelly (Denáa)
Deloole'aanh Erickson & Kylah Huntington (Denáa)
Tukni Holstrom (Yup'ik | Sugpiaq)
Kavelina Torres (Yup'ik | Iñupiaq | Athabascan)
Tania Larsson (Gwich'in)
MacKenzie Sleeman (Gwich'in)
Copyright 2021 KTVF. All rights reserved.