Fairbanks resident asks for animal shelter donations instead of presents for his birthday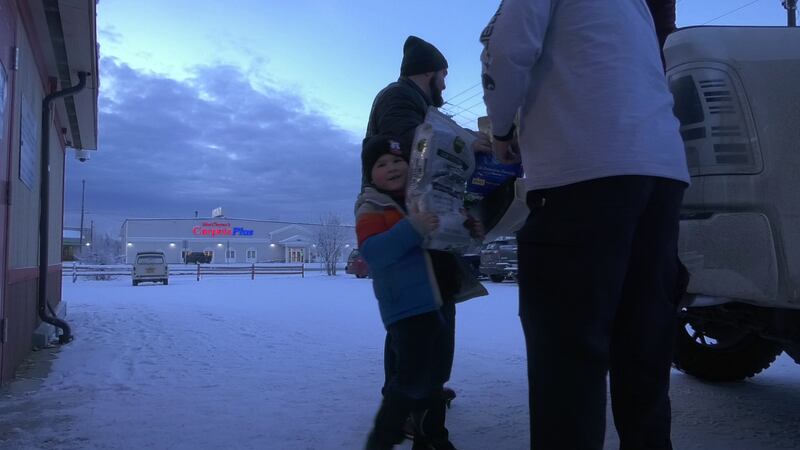 Published: Dec. 2, 2021 at 4:09 PM AKST
FAIRBANKS, Alaska (KTVF) - JB Resa turned 6-years-old this week. But instead of asking for presents, he asked for donations for the Fairbanks North Star Borough Animal Shelter.
JB loves animals, especially cats, and he wanted to do his part to help ensure the animals in the shelter get the best care possible "because, some of the animals here just got here, and I wanted them to get some food."
Employees at the shelter were greeted with a literal truck load of food and toys for the animals as JB and his family unloaded bag upon bag into the facility.
"Oh it helps so much!" Britley Calkins, an Animal Handler with the FNSB Animal Shelter said. "It really helps us provide for our shelter animals, [and] as far as the toys go, extra enrichment. It provides our officers with extra food to be able to pass out in the community for those in need, as far as that goes - and our dogs just love getting those extra treats, and our cats do too. Just having that extra enrichment is key for these guys to keep them happy in the shelter while they're here with us,"
And the generosity of the young man impressed the shelter employees according to Calkins. "I was shocked. That's just so wonderful to hear, you know, especially at a young age. For him just to be so thoughtful and thinking of others, thinking about animals here at the shelter instead of wanting the toys. We were just really grateful for his contribution."
When asked if he thinks other children should follow in his stead, JB encouraged others to ask for donations, but understands that some may not wish to. "I think they just want toys, toys, toys, toys, for their birthday. It's ok if they want some toys. But I only want to help the animals for my birthday."
Copyright 2021 KTVF. All rights reserved.