Very Important Pet: River the young at heart Alaskan Husky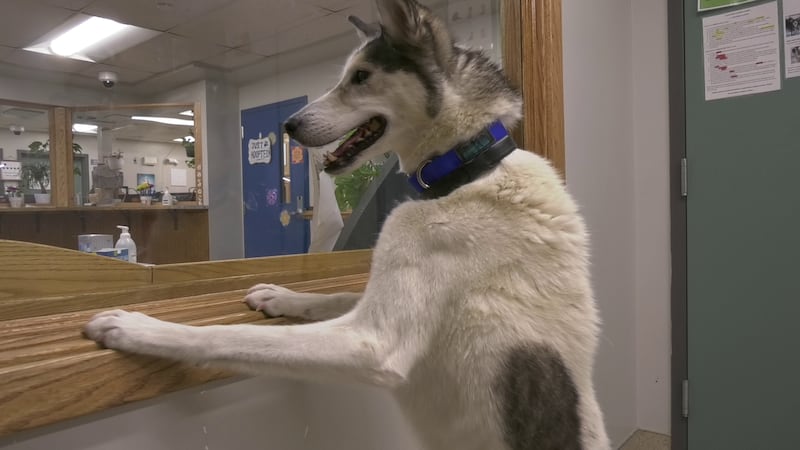 Published: Jan. 15, 2022 at 6:15 PM AKST
FAIRBANKS, Alaska (KTVF) - Much like her namesake, River is a good girl likes to go for miles and miles.
Despite her age, River is an active and loving Husky who is looking for a loving home to go on adventures with. Here's what Britley Calkins, an animal handler with Fairbanks North Star Borough Animal Shelter, had to say:
"River is an 11-year-old Alaskan Husky who's been through the shelter a couple times now, and she's really hoping to find her new forever home.
River does have a bit of separation anxiety, so she might do best in a home where her owners are around more frequently. She is not fully housebroken, but she can hold her bladder and does pretty well as long as she's getting frequent potty breaks.
River is said to do well with children. She can be a bit dog selective, so if you have other dogs in your home just be cautious if choosing to introduce her. She definitely likes to be the dominant female and tends to do better with male dogs. We do not know how River does with those smaller critters such as cats, pocket pets, or livestock. Being that she is an Alaskan Husky, they do tend to have that higher prey drive. So if you do have those smaller critters around, she might not be the perfect fit for you guys.
River, even though she's a little bit up there in age, still has a lot of energy. She is eager to go outside, eager to go on her walks, and she really does enjoy spending most of her time outdoors when the temperature allows. River is a sweet girl, hoping to find her new forever home. If she sounds like the right fit for you, please give the shelter a call. We have plenty of other dogs, cats, and pocket pets available for adoption here at the shelter."
Copyright 2022 KTVF. All rights reserved.