Very Important Pet: Tobae the relaxed Red-eared slider turtle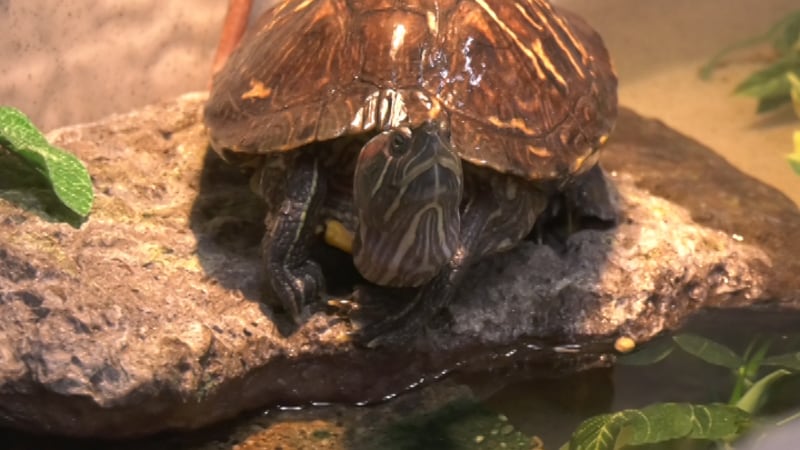 Published: Jan. 21, 2022 at 4:41 PM AKST
|
Updated: Jan. 22, 2022 at 6:15 PM AKST
FAIRBANKS, Alaska (KTVF) - This little one may take a bit to come out of her shell, but it doesn't take much for Tobae the turtle to come out... for a snack! Here's what Britley Calkins, an animal handler with Fairbanks North Star Borough Animal Shelter, had to say:
"Tobae is a five-year-old Red-eared slider turtle who's been here at the shelter for quite some time and she would love to find her new forever home.
If you are not familiar with turtles, there are a few basic care needs for these ones. They do need quite a large tank, rule of thumb is ten gallons per one inch of shell. They also need an area outside of the water where they can bask in artificial sunlight, a heat lamp. They should also have a filter in their habitat to keep that water filtered and clean.
Tobae has quite a healthy appetite, you can purchase turtle food at your local food store.
She wasn't handled previously that much in her home, so she is a little bit shy. But she loves feeding time, and that's usually when she'll come out to greet her people. If you are interested in meeting this sweet girl, or any of our other dogs, cats, or pocket pets here at the shelter, please give us a call."
Copyright 2022 KTVF. All rights reserved.