Very Important Pet: Frost the fluffy bunny with a gaggle of siblings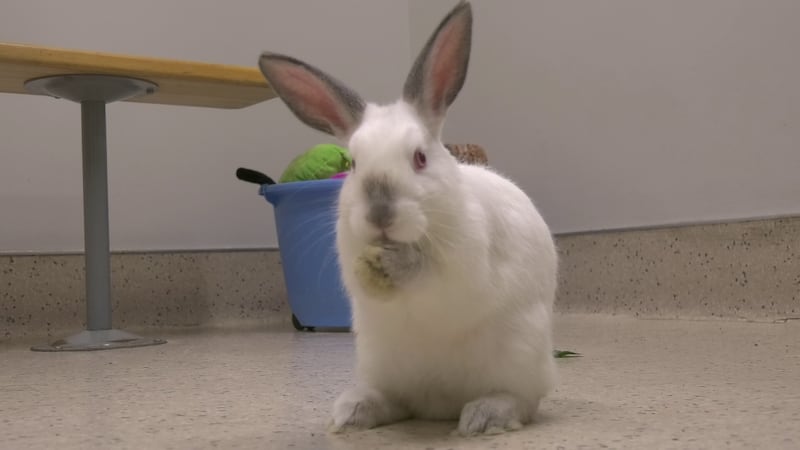 Updated: Jan. 29, 2022 at 6:15 PM AKST
FAIRBANKS, Alaska (KTVF) - Here's a bunny that has a sense of adventure, and a whole heap of siblings looking for forever homes.
Here's what Britley Calkins, an animal handler with Fairbanks North Star Borough Animal Shelter, had to say:
"Frost is a 12-week-old baby bunny that we have here at the shelter. Frost came in with his littermates and his mom, and they are all wonderful. They've been here with us for, going on two months now, so we would love to find them their new forever homes.
If you are not familiar with bunnies, they can make excellent pets. These little guys have already picked up on the litter box and use it quite well. They, as far as nutrition goes, they should have timothy hay available at all times for their teeth and GI health. They should have a measured amount of pellet food as well as fresh greens on a daily basis.
All of these baby bunnies drink wonderfully out of a water bottle, and they're just as sweet as can be. If you are interested in adopting any bunnies, cats, dogs, or other pocket pets, please give the shelter a call!"
Copyright 2022 KTVF. All rights reserved.