Army in the Arctic; USARAK wraps up Joint Pacific Multi Readiness Center 22-02 exercise
Published: Mar. 22, 2022 at 4:59 PM AKDT
FAIRBANKS, Alaska (KTVF) - Throughout the month of March, U.S. Army Alaska (USARAK), alongside members of the Canadian Army and other enablers from across the Total Army have been participating in the Joint Pacific Multi Readiness Center 22-02 (JPMRC 22-02).
This exercise is meant to demonstrate the effectiveness of Arctic training in an Arctic environment.
Major Dan Marshall is the Battalion Executive Officer for 1-5 Infantry at Fort Wainwright. He says this multi-echelon training will help to increase the Army's readiness and lethality amongst soldiers.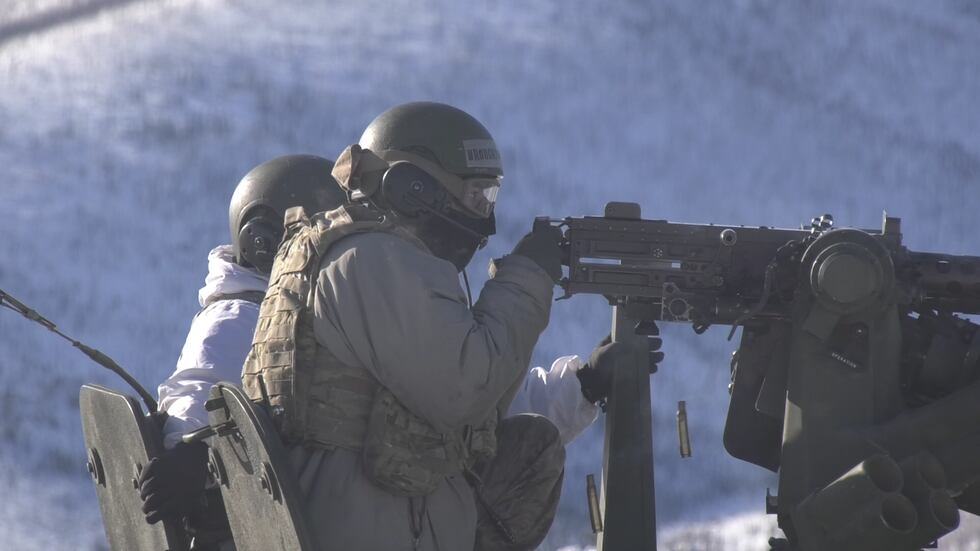 An exercise of this capacity takes months of preparation, and Marshall says this is the culmination that allows the Army to practice their combined training.
"It's been great," Marshall said. "It has been a lot of hard work across the organization, from our level up to echelons at USARAK. It is a lot of work, but we started this a while back. The companies, all of the soldiers have been phenomenal in progressing their proficiencies and getting ready for it, and all the support with supplies and equipment to ensure the soldiers are properly outfitted - we had what we need to get out here and be successful."
Marshall says it has been great to see the cohesiveness element within the whole organization.
He spoke about what it takes to make this all happen, saying it all starts with a strong, cohesive, humble team.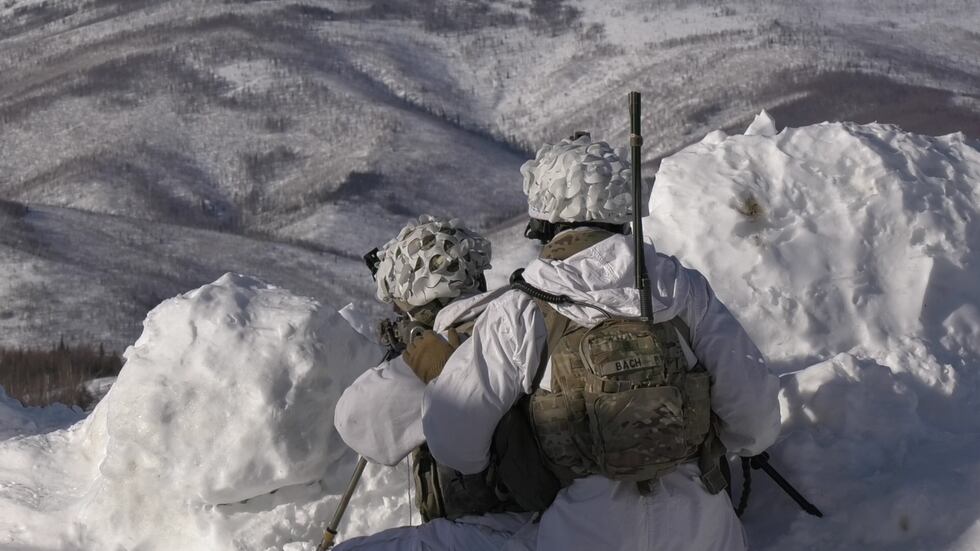 "You have to man the team [with] personnel," Marshall explained, "then you have to equip them with equipment that is ready to go, that is functioning. Then you have to train accordingly so that when you come out here, and [do] what you are asked to do, you have the skillset to do it - manning, equipping and training, and then putting it all together when you get out here.
Marshall said the soldiers will go back with experience, and most of all confidence in themselves, in each other, and within the organization.
"I think the second thing that will come out of it is how they skill in lethal soldiers," he continued. "They have gone through an intense, deliberate training progression, and they got to put it to exercise out here and see how that hard work comes to fruition. So confidence and lethality are what I believe each one will come out with."
When asked what Marshall will take away from this experience he answered, "The capabilities to know what an organization needs to operate in extreme cold weather in Arctic environments, [and] the equipment and training we need to sustain operational reach, and generate combat power, and enable free move and maneuver for the ground forces."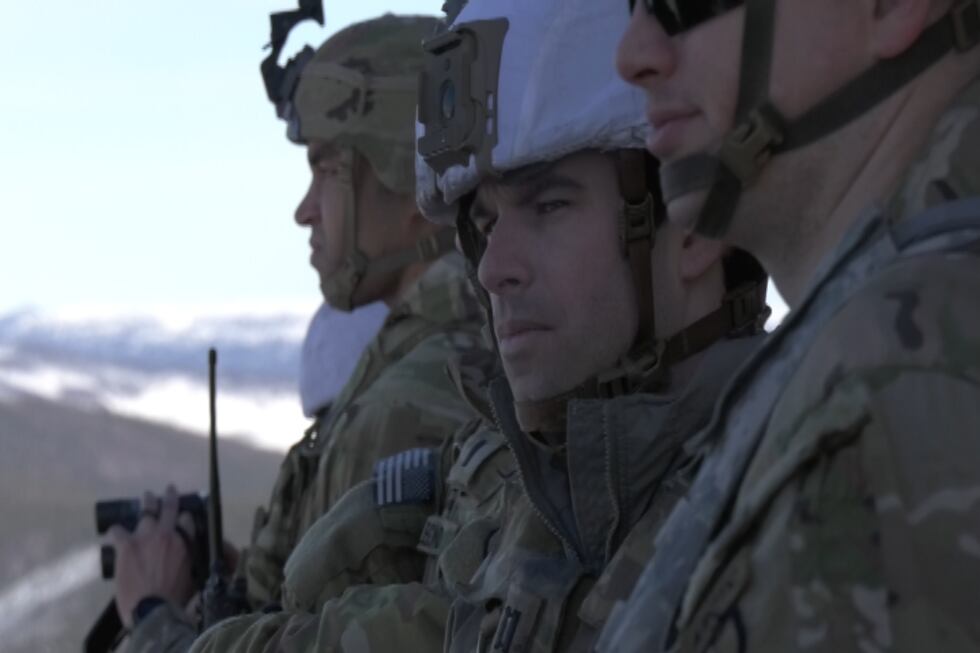 Marshall said this experience has been a great opportunity to work alongside organizations stationed across the state.
"We do a lot of similar things, but we do a lot of things that aren't similar," Marshall said. "The buildings need two different capabilities [to] come together - two different sets of organizations - and see how they collaborate and corroborate on the battlefield. It is awesome to see two different NCOs (Non-Commissioned Officers) coming together and seeing the lethality that the two organizations can bring together."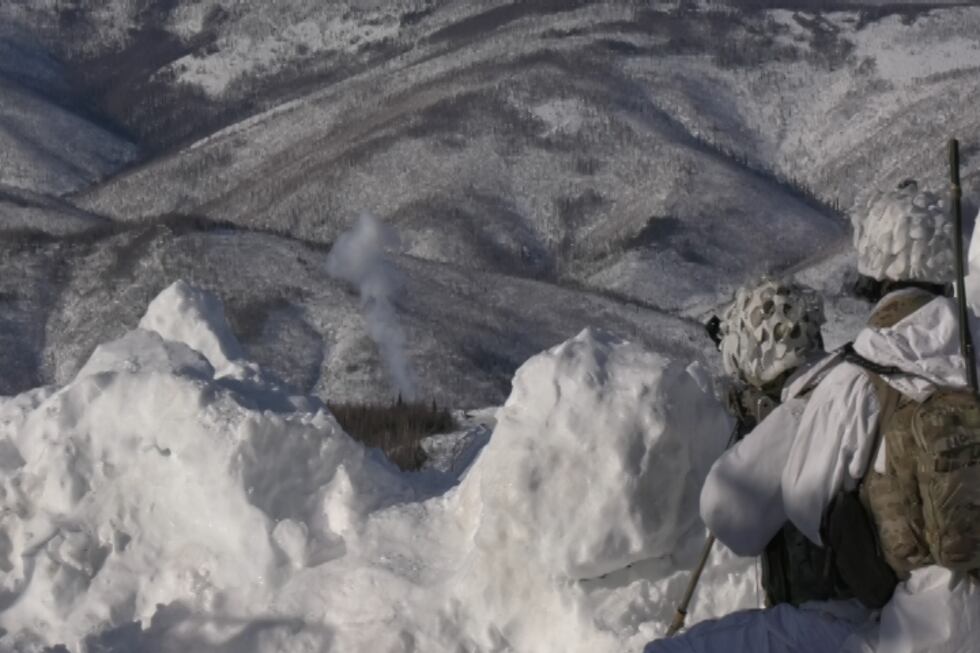 The Canadian Army also participated in the JPMRC 22-02 training exercise. Marshall spoke on what it was like to come together with the Canadian Forces.
"They have a lot of knowledge when it comes to this operating environment - a lot of good SOP's (Standard Operating Procedure) and TTPs (Tactics, Techniques and Procedures)," he said. "We are able to share and grow from each other. To be able to train alongside them and to serve alongside them is phenomenal, just a great example of our relationship with them, their country, and their Army. It's an incredible capability and an incredible relationship when it comes together and we have an operating team."
JPMRC22-02 is scheduled to go through March 24, 2022.
Copyright 2022 KTVF. All rights reserved.