Very Important Pet: Thumper the very friendly bunny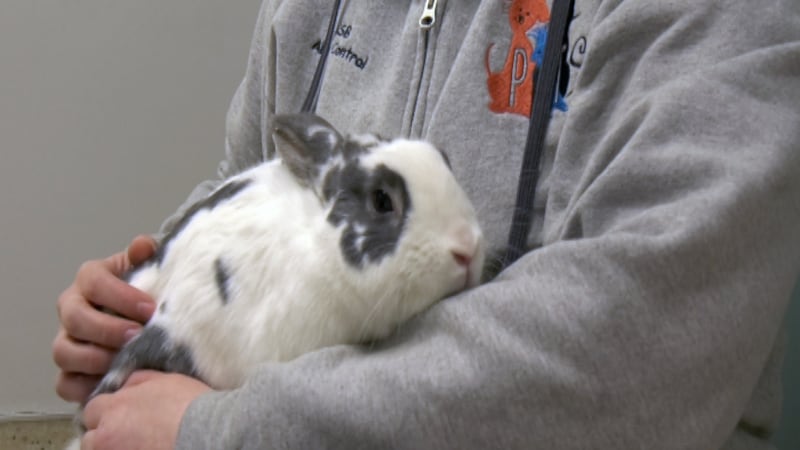 Updated: Apr. 2, 2022 at 6:15 PM AKDT
FAIRBANKS, Alaska (KTVF) - Easter has come early this year as this delightful fluffball hops into the limelight.
Thumper is a friendly bunny who is looking for a new forever home. Here's what Britley Calkins, an animal handler with Fairbanks North Star Borough Animal Shelter, had to say:
"Thumper is a 1 year old neutered male bunny available for adoption here at the shelter. Thumper is an absolute sweetheart. He is very friendly towards animal tenders, and wIll even hop up the front of his cage when you are coming around.
If you are not familiar with bunny care, we do encourage you to do a little bit of research prior to adopting. A few things that they need, they should have access to timothy hay at all times for their teeth and GI health. They should have a measured amount of pellets and fresh greens on a daily basis.
Mr. Thumper drinks great out of a water bottle that just hangs on the outside of his enclosure. But he also likes plenty of enrichment in the environment. That is so much fun. You can make your own enrichment or you can go buy different chews for them at the store.
These [bunnies] can be litter box trained and Thumper has really started to pick up on using his while here at the shelter. He still can be a little bit messy but has definitely improved.
If you are interested in meeting Mr. Thumper or any of our other cats, dogs, or pocket pets here at the shelter please give us a call!"
Copyright 2022 KTVF. All rights reserved.