Very Important Pet: Oden the super smart Alaskan Husky Germen Shepherd Mix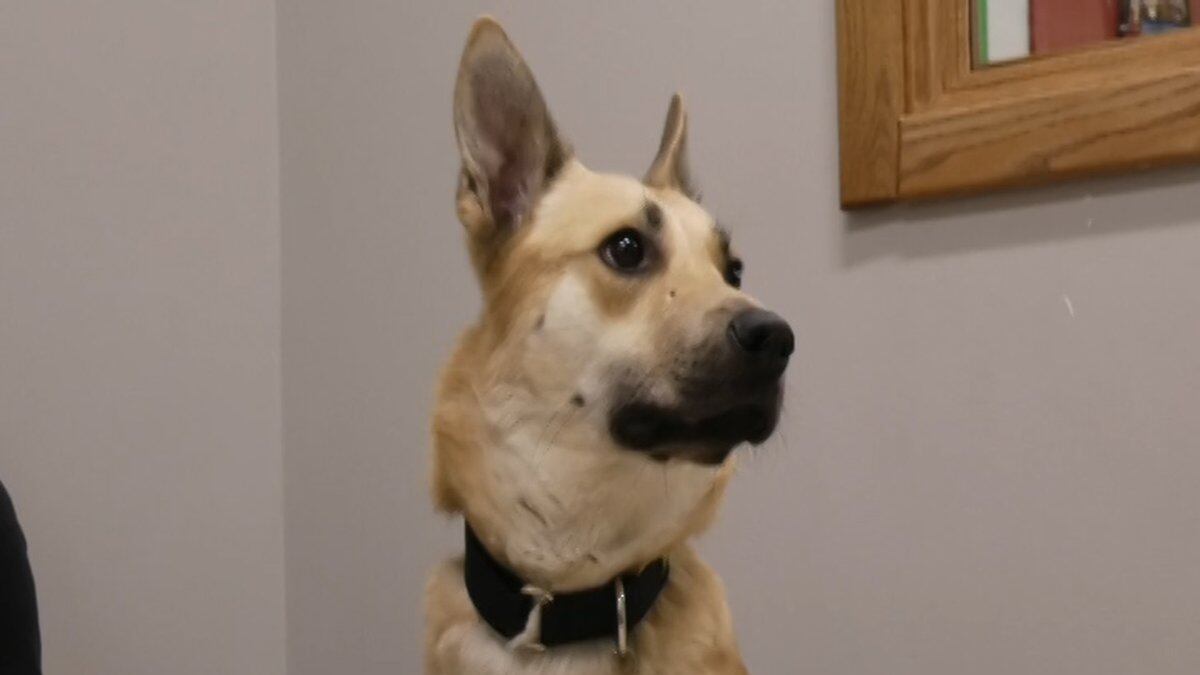 Published: Apr. 30, 2022 at 7:32 PM AKDT
FAIRBANKS, Alaska (KTVF) - This furry friend has come all the way from Asgard and decided to look for a new forever home here in Fairbanks. Oden is a smart and active dog who is looking for a loving home to call his own.
Here's what Britley Calkins, an animal handler with Fairbanks North Star Borough Animal Shelter, had to say:
"Hi, I'm Britley, and today's VIP pet is Oden. Oden is a year and a half old and he's an Alaskan Husky German Shepherd mix. Odin was surrendered with his buddy Maggie, and they're both now looking for their new forever homes.
Oden was briefly adopted out of the shelter, but was returned due to a member of their family being very allergic to him so no fault of his own. Oden was described as being a sweet, affectionate and overall wonderful dog. Oden is said to do great with people of all ages, including babies and children. He is said to do well with dogs but he does have a history of chasing cats. Because of that we are requiring that he goes to a home without any cats. We have no history on how he does with pocket pets or livestock. Just keep in mind that if choosing to introduce him to other animals, it should be done in a slow, safe and controlled environment.
Oden is housebroken and will go to the door and whine when needs to go outside. He is also kennel trained. Oden has been a delight here at the shelter we've all fallen in love with him but we would love for him to find his new forever home. He is a mixture of two very intelligent and active breed so he is looking for a home that will be able to keep him both mentally and physically stimulated and on his best behavior.
If you are interested in meeting this boy please give the shelter a call. We have plenty of other dogs cats and pocket pets available for adoption here at the shelter."
Copyright 2022 KTVF. All rights reserved.