Busy day for the Fairbanks Fire Department
Published: May. 6, 2022 at 10:08 AM AKDT
FAIRBANKS, Alaska (KTVF) - It was a busy day for the Fairbanks Fire Department (FFD) on Thursday, May 5th, 2022. FFD and mutual agencies responded to multiple calls that included structure fires, brush fires, and emergency medical services calls (EMS). Thursday morning at 1:58 a.m. Fairbanks Emergency Communication Center received a 911 call that a building was on fire at 505 Second Street. Fairbanks Fire Department and other mutual aid arrived on scene to find a multi-story structure fully engulfed.
According to Fairbanks Fire Department Chief Scott Raygor, two engines, an ambulance, a platform, and a Battalion Chief responded to the fire. "We received assistance from the University Fire Department and Fort Wainwright Fire Department. They were able to quickly knock it down using 2 ½" attack lines," said Raygor.
The structure, which was under construction at the time, suffered significant damage along with another building adjacent to the fire. No injuries were reported.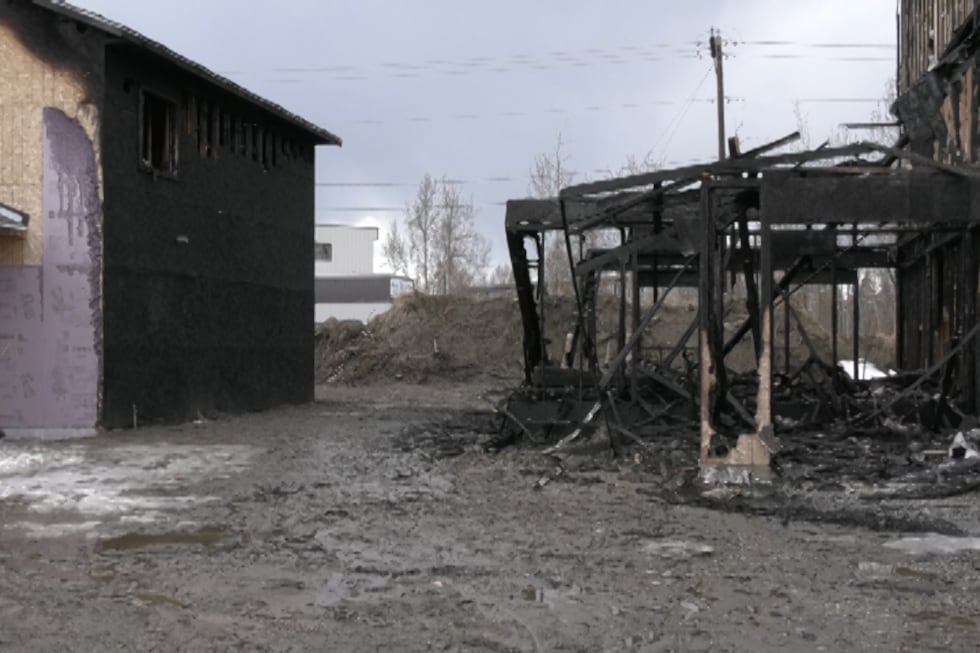 As the day continued, FFD responded to another structure fire at a residence in the Shannon Park subdivision.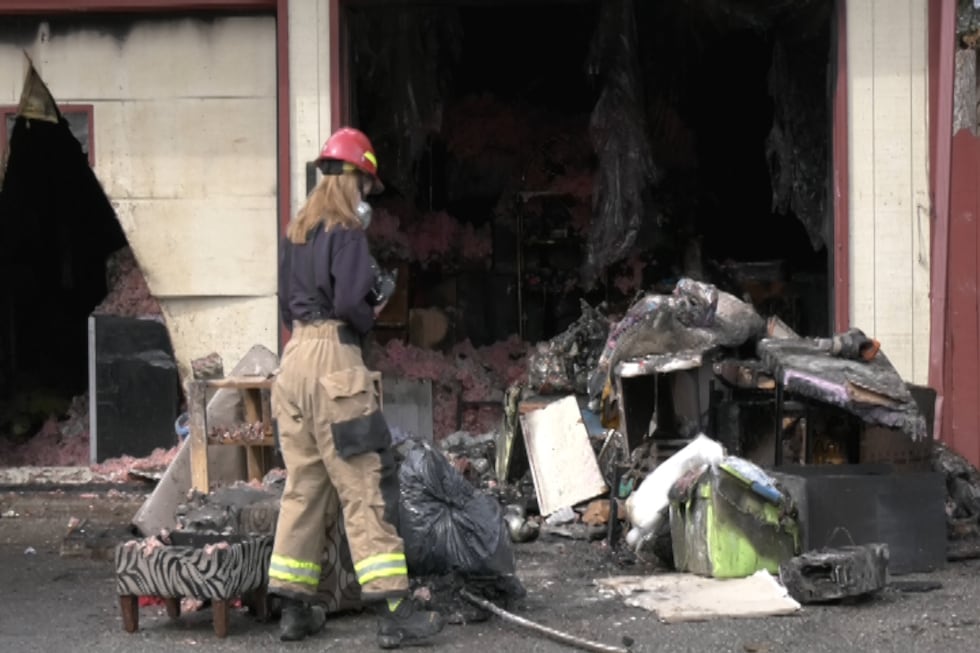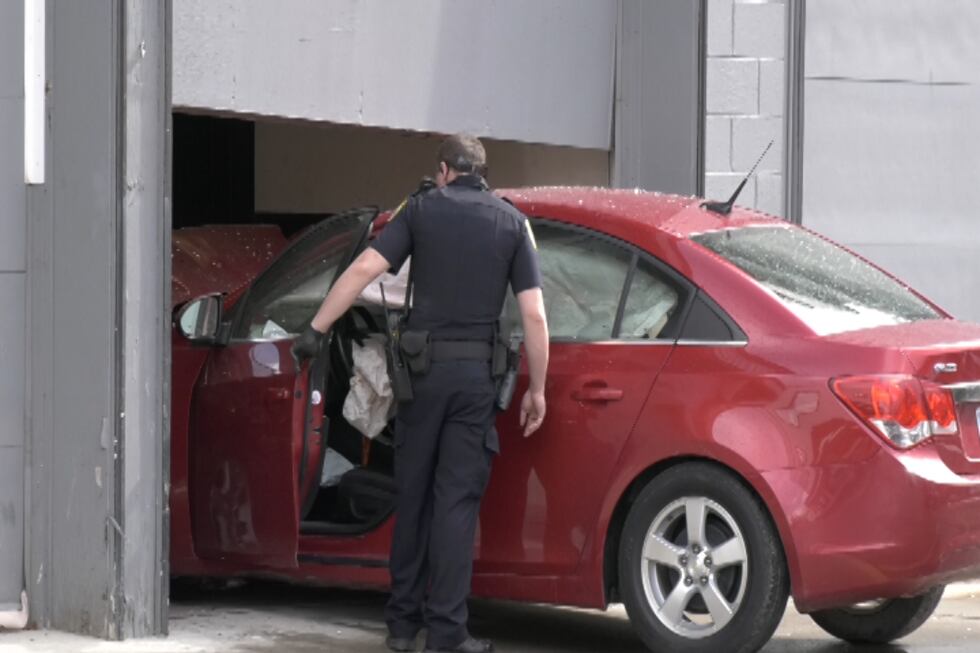 Meanwhile, the driver of a red sedan vehicle drove over a curb and ran into a business in downtown Fairbanks.
During that same time there was a call to a brush fire at the Golden Heart Centennial Park by the Chena River.
Fairbanks Fire Chief Scott Raygor says with the current shortage in staff, the department has had to stretch their resources to be able to respond to the significant call volume.
"During those three simultaneous calls, we ended up with other additional EMS calls, which means that while our units were tied up at those first three calls, we had no units to respond to the other two calls," said Raygor. "For a city of our size and our call volume we probably need a staffing of 13 where we add a third ambulance to our EMS response, and then we would be able to cover a majority of the calls." He added, NFPA (National Fire Protection Association) standard is to get an ALS (Advance Life Support) unit within 4 minutes to 90-percent of the district. Raygor says that would get Fairbanks to close to where we need to be for a city of this size.
"We are working on some things, and hopeful that we will progress that way," he elated.
Raygor says today was like most days, adding surprisingly the busiest time of the week is oddly Tuesday at 2 p.m.
"Every day is pretty much like this, so, our Battalion Chief's job is to manage our resources at the time, so, while the Battalion Chief was at the structure fire, he was able to move resources around. We got a second ambulance, and we also had a call-back crew that came in that was able to assist, and when that third call came in, he knew he was out of resources within the city, so we requested additional help from the University Fire Department to cover the grass fire," he explained.
Raygor encourages the public to take charge and get involved in city matters.
"You don't need Police and Fire until you need them. We know that we need our roads plowed because the snow is piling up, so my request to the public would be involved with your government. Be active. Come to City Council meetings. Join the City Council. Run for office and help make a difference and improve the quality, improve the services within the City of Fairbanks," said Raygor.
The structure fire on Second St. is still under investigation, and those with any information are encouraged to call FFD Fire Marshal Marsha Townsend at 907-450-6614.
Copyright 2022 KTVF. All rights reserved.