Gone but not forgotten: Annual Peace Officer Memorial Day ceremonies across Alaska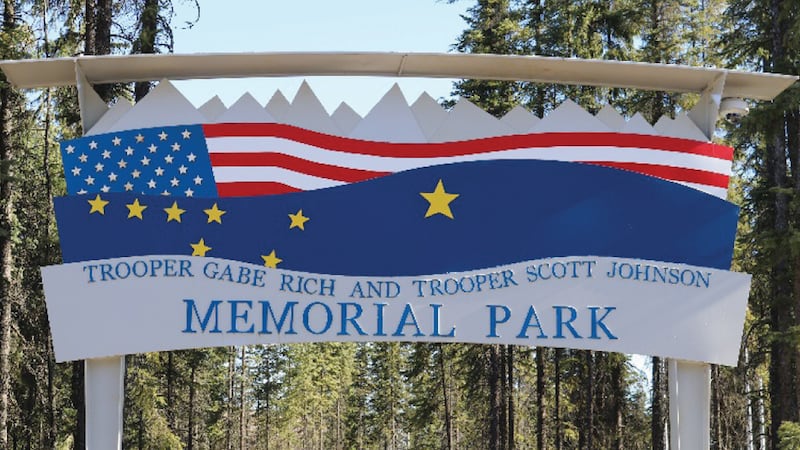 Published: May. 12, 2022 at 11:57 AM AKDT
FAIRBANKS, Alaska (KTVF) - Across the nation, law enforcement officers will gather to honor those who gave their lives in service to their communities.
Annual Peace Officer Memorial Day ceremonies will take place across Alaska from Interior to Southcentral to Southeast on Friday, May 13. Residents are invited to join local law enforcement officers as they gather to honor and pay respects to the peace officers who have made the ultimate sacrifice in the Last Frontier.
North Pole will hold a ceremony at 11:00 a.m. at the Trooper Scott Johnson and Trooper Gabe Rich Memorial Park at Doughchee Avenue in North Pole. Everyone is invited to a community barbeque after the ceremony at the North Pole Police Department on Santa Claus Lane.
Law enforcement officers from across Southcentral Alaska will gather in Anchorage outside of the Alaska Scientific Crime Detection Lab on Dr. Martin Luther King Jr. Ave. at 3:00 p.m. The ceremony is open to the public and will also be live streamed on the Alaska State Troopers Facebook page.
In Juneau a wreath laying ceremony will be held at Evergreen Cemetery from noon to 1:00 p.m.
These ceremonies also correspond with the National Police Week and National Peace Officers Memorial Day which President John F. Kennedy first proclaimed in 1962.
Copyright 2022 KTVF. All rights reserved.