Two Rivers fire around 19-mile Chena Hot Springs Road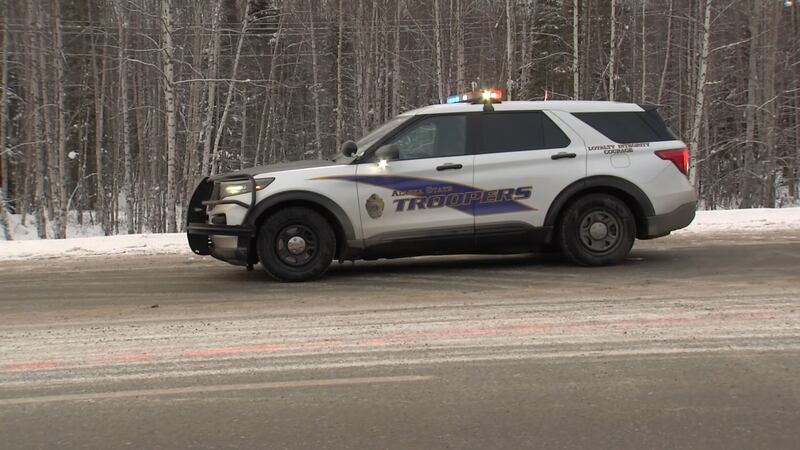 Published: May. 12, 2022 at 5:35 PM AKDT
FAIRBANKS, Alaska (KTVF) - A structure fire in Two Rivers sent smoke into the air around 19-mile Chena Hot Springs Road on Wednesday, May 11.
According to an Alaska State Troopers (AST) dispatch report, AST arrived on scene with the Alaska State Forestry Service to find a two-story log home fully engulfed.
An investigation revealed the homeowner was fueling his vehicle inside an attached garage when the fire began. The homeowner stated that he began to feel ill because of the fumes and exited the garage before he briefly lost consciousness.
No occupants were injured in the fire, and The Alaska Forestry Service along with the Air National Guard utilized a CH-47 Chinook helicopter to drop water on the fire to prevent spread.
In a Facebook post, Capitan Spitzer with the Alaska State Troopers assured the residents of the area the fire was not suspicious in nature, and AST has continued its concern for the area, and they are continuing to be vigilant at this time.
Copyright 2022 KTVF. All rights reserved.