Department of Health and Social Services releases 2021 excess deaths report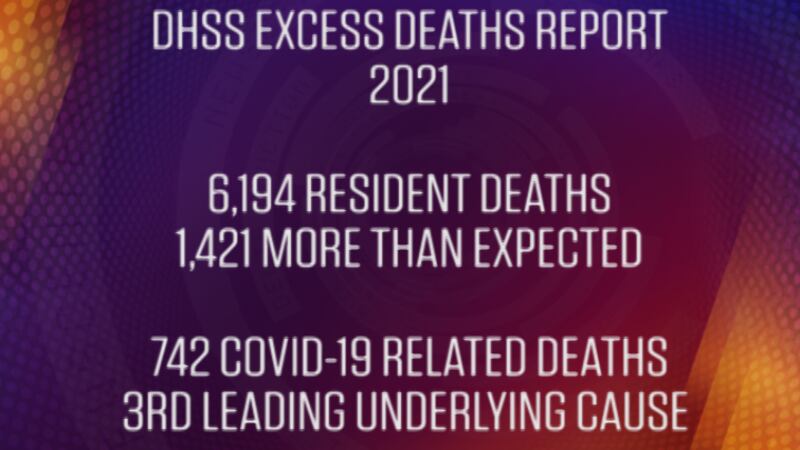 Published: Jun. 15, 2022 at 6:58 PM AKDT
FAIRBANKS, Alaska (KTVF) - The Alaska Department of Health and Social Services released their 2020-2021 Excess Deaths Report on Wednesday, June 15.
The report identifies the difference between the number of deaths expected in 2021 versus the number actually seen.
Last year, 6,194 Alaska residents died, which represented 1,421 more than were expected.
The trend of excess deaths was seen in both sexes and nearly all races, according to the report.
The document also identified COVID-19 as the third leading underlying cause of death in 2021, with 742 related deaths.
The year also saw higher than expected deaths from heart and liver disease, as well as unintentional injury (especially accidental drug overdose).
The full report can be found here.
Copyright 2022 KTVF. All rights reserved.