Historic Fairbanks locomotive spirits passengers around Pioneer Park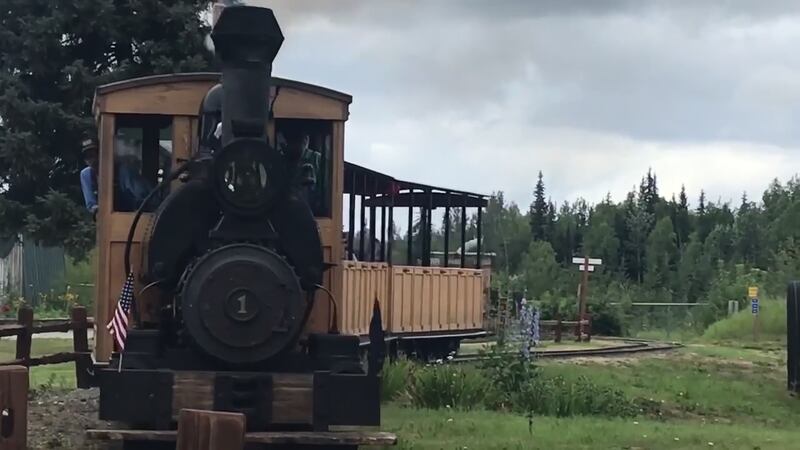 Published: Jul. 18, 2022 at 3:35 PM AKDT
FAIRBANKS, Alaska (KTVF) - Sunday, July 17 marks the 117th anniversary of Locomotive Number 1′s operation in Fairbanks, and in celebration, the historic machine took passengers on a journey around Pioneer Park.
From 12:00 p.m. to 4:00 p.m. on Saturday, July 16, visitors were able to see in action the steam-powered locomotive, the oldest of its kind in Alaska and the Yukon.
Manufactured in 1899, the locomotive had to undergo boiler repairs last year.
It's operation has faced obstacles in the last couple of years.
According to Joan Skilbred, Secretary and Treasurer with Friends of the Tanana Valley Railroad, "It's been a challenge because it's so dry we haven't been able to run the steam locomotive, but it rained and here we are."
"For two years, we couldn't run because of COVID, and the borough took advantage of that time to do track maintenance, and we retube our locomotive and replaced a bunch of stuff, so it's good for another 15 to 20 years and we're really, really excited about it," she said.
Weather permitting, the plan is to hold more run days for the locomotive throughout the summer.
Copyright 2022 KTVF. All rights reserved.