Golden Days celebration wraps up in downtown Fairbanks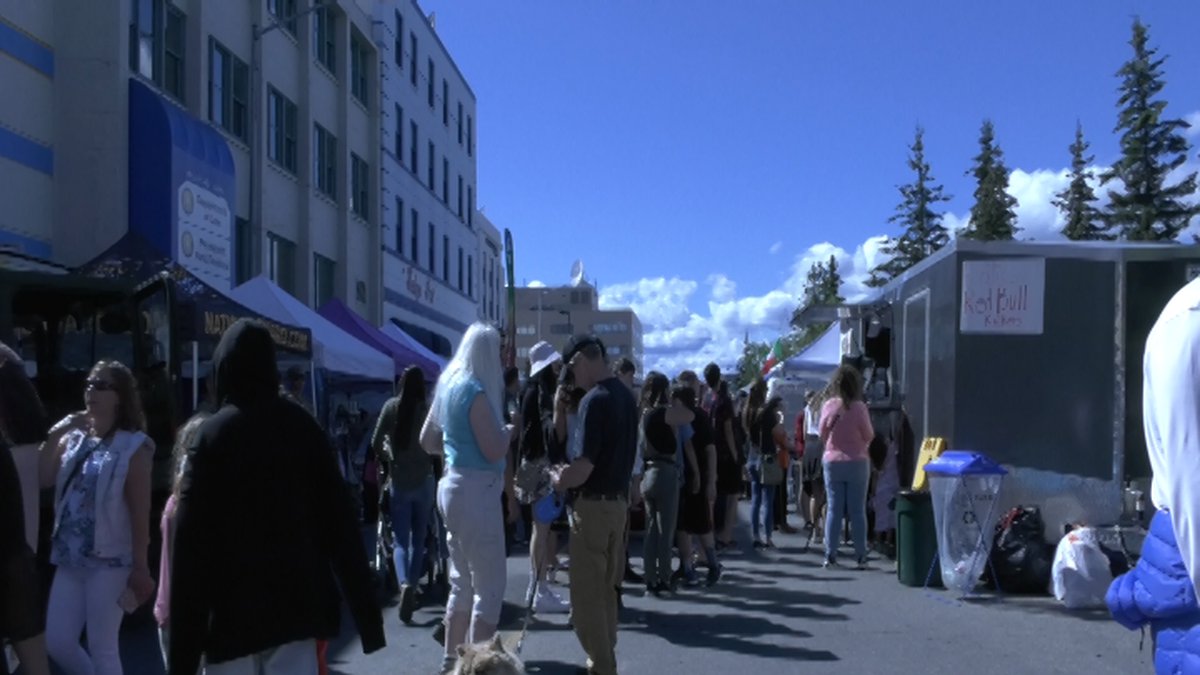 Published: Jul. 26, 2022 at 10:57 AM AKDT
FAIRBANKS, Alaska (KTVF) - A Golden Days street fair in downtown Fairbanks on Saturday, July 25 saw the community gather in the summer sun.
First Avenue and Golden Heart Plaza filled with tents and booths selling a variety of wares.
Live music could be heard throughout the day.
Even some political candidates joined in on the celebration.
Bill Walker, Candidate for Alaska Governor, said, "I was in my first Golden Days Parade when I was about, I think I was about 6 years old. We came up to Fairbanks from Delta, and we knew some folks, and there were folks who'd come over the Chilkoot Pass to Fairbanks, so we were with them in the parade and whatnot, so that's my first memory of the Golden Days Parade."
Heidi Drygas, Walker's running mate for Alaska Lieutenant Governor, grew up in Fairbanks. She said, "It was really fun along the parade route to see old friends from elementary school. I went to Weller Elementary School, and high school, I'm a Lathrop grad, so it was great. I love coming home."
Tara Sweeney, Candidate in the regular race for Alaska's seat in the US House of Representatives, said, "It's been a great day. We had an opportunity to participate in the parade and walk along the river, see the fine people of the Interior, and we're enjoying the weather. It's a little hot for me, but certainly no complaints."
Finally, at 3:00 p.m. in the afternoon, all eyes turned to the Chena River, where 8 thousand rubber duckies were dumped into the water in a slow motion race to the finish.
Copyright 2022 KTVF. All rights reserved.