Anchorage police ID man hospitalized after Tudor shooting involving police
Anchorage police say the man used a child as a human shield before an officer shot him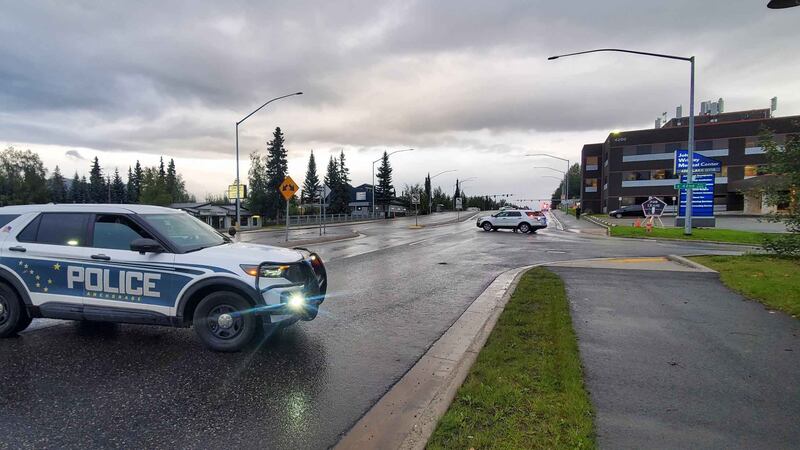 Published: Aug. 26, 2022 at 7:37 AM AKDT
|
Updated: Aug. 29, 2022 at 8:22 AM AKDT
ANCHORAGE, Alaska (KTUU) - A shooting closed both lanes of Lake Otis Parkway Friday morning between Tudor Road and East 42nd Avenue after an Anchorage police officer shot an armed man with a child, sending the man to the hospital.
The child was not hurt, but police believe the juvenile was used as a human shield in the incident.
An updated community alert Monday morning identified the man as 36-year-old Michael Valu, who has been charged with one count of attempted murder, two counts of kidnapping, 15 counts of third-degree assault and one count of third-degree misconduct involving a weapon.
The officer was identified Monday as Curtis Wockenfuss, who has served with the department since December 2017, according to police.
Anchorage Police Department Chief Michael Kerle said in a press conference Friday afternoon that officers responded to a report of shots fired on Bunnell Street shortly before 5 a.m., but did not find the man or child. They reported the man left in a gray Nissan Pathfinder.
Officers said they later located Valu around 6:30 a.m. at the corner of Lake Otis and Tudor, where they asked him to stop as he walked with the child across Lake Otis.
Officers say Valu ignored their commands and pointed a gun at them, prompting Wockenfuss to fire at him. Police said Valu was shot in the midsection before being taken into custody. He was hospitalized with non-life threatening injuries, while the juvenile — who police say is related to Valu — "appeared to be uninjured."
The state Office of Special Prosecutions will review Wockenfuss' use of force and determine whether it was justified.
Police later wrote that all lanes of Lake Otis Parkway were reopened after the hours-long investigation.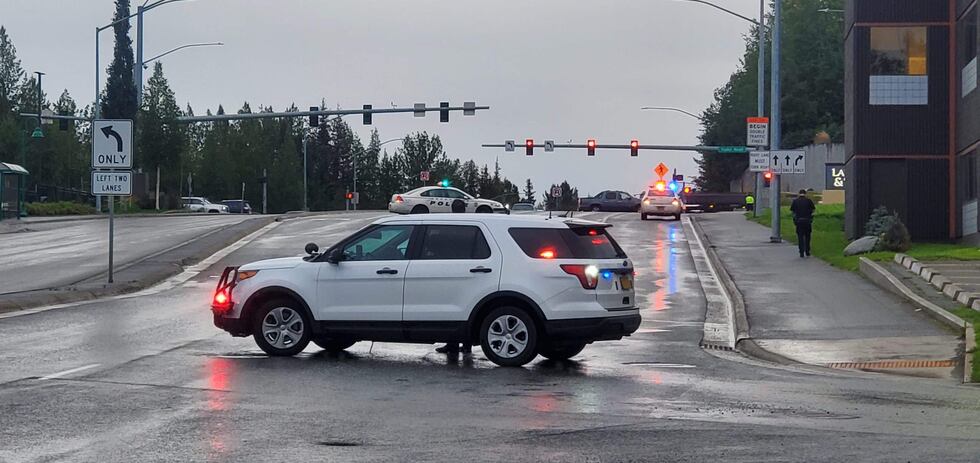 This is a developing story. Check back for updates.
Copyright 2022 KTUU. All rights reserved.