FNSB Assembly welcomes two new members after local elections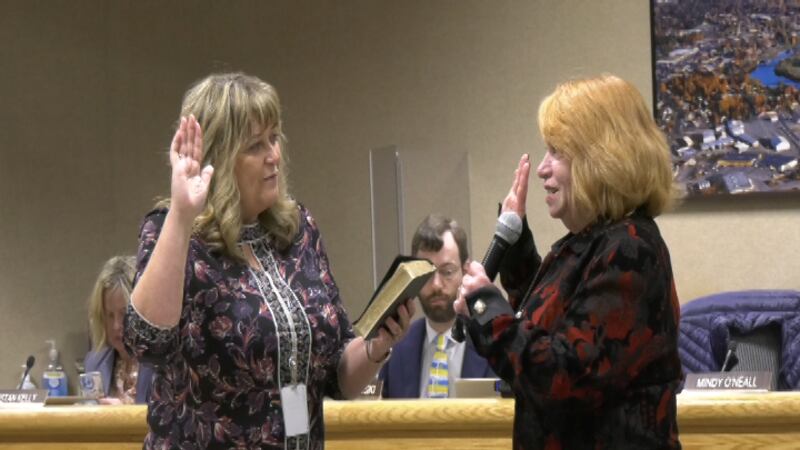 Published: Oct. 28, 2022 at 4:46 PM AKDT
FAIRBANKS, Alaska (KTVF) - Two new members were sworn into the Fairbanks North Star Borough Assembly at Thursday, October 27′s meeting, following the municipal elections on October 4.
Barbara Haney and Brett Rotermund took their oath of office, along with returning member Mindy O'Neall.
The swearing-in, performed by borough clerk April Trickey, came after a unanimous vote certifying the election results.
The assembly also paid tribute to Matt Cooper and Frank Tomaszewski for their years of service. The resolutions, read by Presiding Officer Mindy O'Neall, highlighted their accomplishments and wished them well in their future endeavors.
The new assembly members will officially take office on November 1, with their first special meeting two days later.
Copyright 2022 KTVF. All rights reserved.