Alaska faces potential legal actions from Department of Justice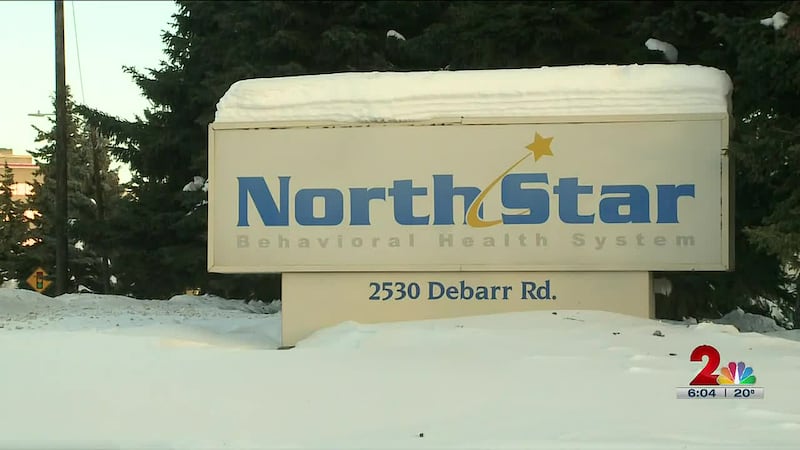 Published: Jan. 5, 2023 at 6:59 PM AKST
|
Updated: Jan. 5, 2023 at 8:57 PM AKST
ANCHORAGE, Alaska (KTUU) - Alaska Disability Law Center Legal Director Mark Regan has been asked the same question for years.
"We get calls and questions from people across the state about 'why isn't my child or, why isn't the child I am responsible for getting mental health treatment in the child's community,"' Regan said.
In May 2020, he began looking for ways to answer that question. That spring, the Disability Law Center filed a complaint with the Department of Justice, seeking answers.
"We made a request to the Department of Justice to investigate the lack of community mental health services for minor children, particularly the lack of community services and over-institutionalization in children from communities like Bethel and Nome," Regan said.
On Dec. 15 2020, the Department of Justice announced they had reasonable cause to believe Alaska was violating Title II of the Americans With Disability Act "by failing to provide services to children with behavioral health disabilities in the most integrated setting appropriate to their needs."
Their findings shared that in the 2020 fiscal year, more than 800 children received state-funded behavioral health services. At least one-third of those children were Alaska Native. Many, the report states, traveled hundreds or thousands of miles from their hometown to seek treatment.
"If you're looking at the more drastic situations, you're often looking at Alaska Native kids from a regional hub like Bethel or Nome," Regan said.
The report states that often those children endured longer hospitalization periods than needed.
"Lengths of stay at North Star Hospital have increased because of the lack of appropriate community-based services and supports for children in the state," the report said.
Additionally, the report and Regan shared that North Star Behavioral Health in Anchorage was not the furthest children would travel for treatment. Between July 2018 and February 2021, North Star referred at least 150 youths to treatment centers outside Alaska.
"Sometimes a child has needs that North Star says they can't accommodate," Regan said. "If North Star can't accommodate the child's needs and API can't accommodate the child's needs, then one sometimes is looking at these institutions outside."
However, children who attend out-of-state treatment centers endure more struggles when trying to get home. Regan said that often out-of-state discharge procedures can delay the process of the child returning home.
Alaska's News Source reached out to North Star for a statement and have not received a response as of Thursday evening. Additionally, Alaska's News Source reached out to Alaska Psychiatric Institute, who did not respond to requests for comment.
Department of Law Information Officer Sam Curtis issued a statement on Dec. 29 of 2022.
"The Department of Law is reviewing the document and will be working closely with the Departments of Health and Family and Community Services to respond appropriately to this report," Curtis wrote. "While we may not agree with many of the assertions about Alaska being in violation of the ADA, we share the goals expressed in this report to ensure that children in Alaska receive appropriate behavioral health services in the most integrated setting. We look forward to working with DOH and DFCS as they address this report with the US Department of Justice."
The state said this is they have nothing further to state at this time.
Department of Health Spokesperson Clinton Bennett also provided a statement on Dec. 16 of 2022.
"The Department of Health is committed to the mental and physical health and well-being of every Alaskan, especially our youth," Bennett wrote. "The department has been engaged in numerous legislative, financial, and collaborative projects to improve Alaska's behavioral health continuum of services but recognizes that much work remains to address long-standing challenges."
The DOJ said in their investigation that they will work with the state to come to a conclusion. However, the department warns that legal action will be taken if a resolution is unable to be reached.
Copyright 2023 KTUU. All rights reserved.