Mother of woman allegedly killed by ex-husband says she felt unsafe in their home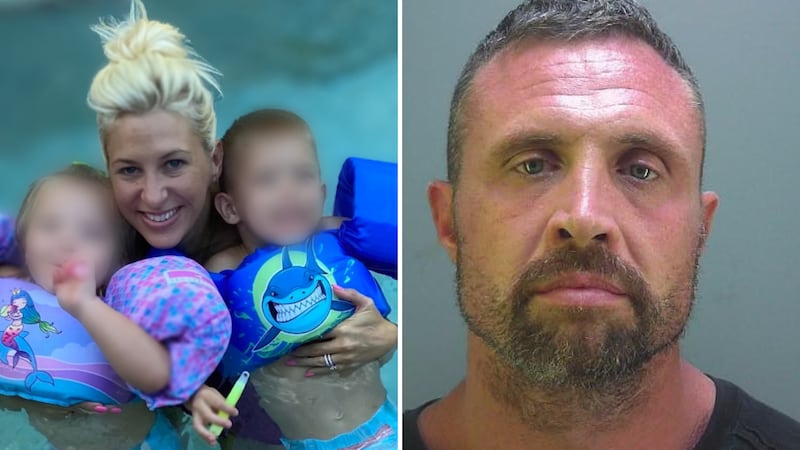 Published: Mar. 6, 2023 at 3:10 PM AKST
MADISON COUNTY, Miss. (WLBT/Gray News) - The grandmother of a woman who was allegedly killed by her bodybuilder ex-husband said she felt she was in danger while in their home.
In September 2022, 39-year-old Katie Baunach's life was allegedly taken at the hands of her ex-husband, 43-year-old Ian Baunach, who is a bodybuilder and former Marine. After killing her, Ian Baunach was accused of burning her body in an attempt to hide the evidence.
He pleaded not guilty to the accusations.
Carolyn McKinney, Katie Baunach's mother, said the couple had met on Christian Mingle and she was concerned from the start because he was a total stranger. She said her concern turned to dread when she looked him up online and found "page after page after page" of arrests.
She told WLBT it was "a mother's worse nightmare."
McKinney said she asked to meet Ian Baunach face-to-face without her daughter knowing. During this meeting, McKinney said he gave her an explanation for all of his arrests. She said he told her he was a bodybuilder, and women would often take advantage of him and accuse him of doing things he didn't do. Because of his size compared to the women, police would always take their sides, Ian Baunach claimed.
Despite the many accusations, Ian Baunach was never convicted of a crime. His cases in Indiana were also expunged, according to reports. Ian Baunach's two ex-wives also said they had reported the bodybuilder's abuse, but that the authorities never took their claims seriously.
McKinney told WLBT that, despite her misgivings, she knew her daughter was smart and "would not put up with anyone mistreating her or disrespecting her, so I kept pushing my feelings aside."
The couple eventually had two children, a boy and a girl. They also got married and began to build a life together in Florida.
McKinney said Ian Baunach would ask her to retire early and move in with his family. He told her he was raised by his grandmother and wished for his children to have that experience as well.
McKinney said she was taken by his kindness, but wanted to take time to pray about the decision first. Eventually, she said she decided to take him up on the offer, but as soon as she moved into the home, she said something was off.
McKinney said Ian Baunach's dog, Zeus, was severely punished after it killed one of the couple's chickens that had escaped from a chicken coup in the backyard. She said she witnessed Ian Baunach beating Zeus with a piece of wood before tying him to a tree and hitting him with the chicken's corpse.
KcMinney said she raised these concerns with her daughter, but was told Ian Baunach "was an idiot" and brushed off.
Despite her daughter's dismissals, McKinney said living at the house always felt tense. She said Ian Baunach would be angry with her every time she left the home to run errands because he had not given her permission to leave.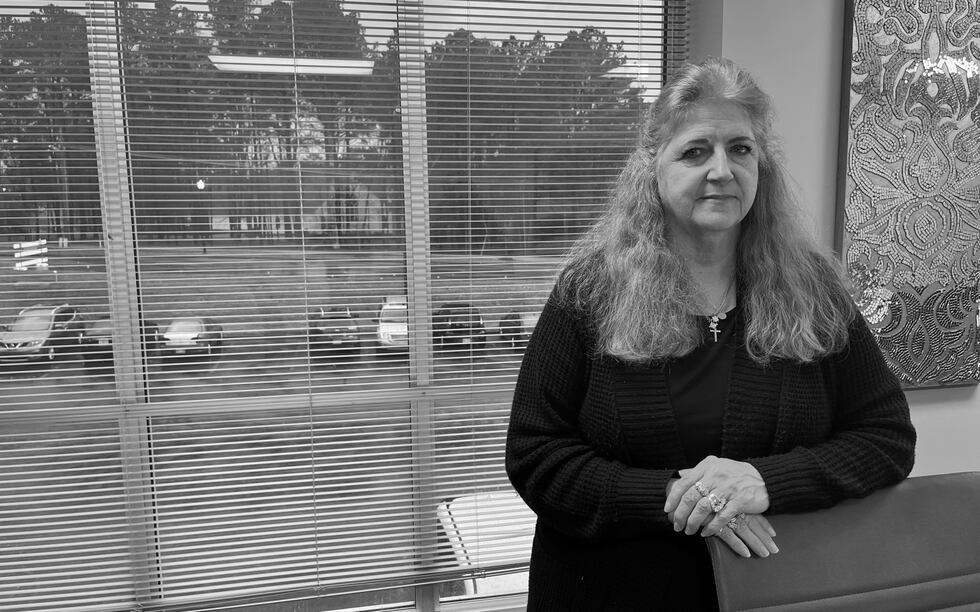 During one fight, McKinney said she watched her son-in-law "transform into the Hulk."
"He turned from his regular self to this monster," she told WLBT.
The grandmother said Ian Baunach began screaming at her, and she said she felt she was in danger and knew she had to leave.
Without saying goodbye to her grandchildren, McKinney said she escaped to Mississippi to live with her brother, a retired U.S. Marshal.
In late 2020, McKinney said she bought a house, got a job, and set up a new life for herself in Canton.
Eventually, McKinney said things devolved between Ian Baunach and her daughter. She said Katie Baunach would call her to tell her about her husband's erratic mood swings which would see him calm one moment before screaming in her face the next moment.
However, Katie Baunach stayed in the relationship, thinking she could love Ian through this behavior, and that one day he would change, McKinney said.
Katie Baunach would eventually try to leave after the physical abuse started. McKinney said Ian Baunach tried to strangle her daughter in one circumstance. Before she could escape, Ian Baunach allegedly told his wife he had found the Lord, and the charges against him were dropped as the two tried to make things work again.
McKinney said things only got worse from there. She said the couple divorced in January of 2022. Katie Baunach was gone eight months later.
At that time, Katie Baunach was trying to receive a restraining order against her ex-husband. For reasons still unknown, that restraining order was denied.
"I want law enforcement and judges to believe women when they say they are being hurt," McKinney said.
McKinney said her daughter was funny and talented and that she always went after what she wanted.
"Katie was a wonderful person," McKinney said. "Other kids, you ask them what they want to be when they grow up, they want to be doctors and firemen and such. She said she wanted to be a mommy."
McKinney said her daughter was working to become a nurse practitioner, and that she just had her clinicals left before she was murdered.
Between working a full-time job and taking care of her grandchildren, McKinney said she hasn't had time to grieve the loss of her daughter. She said the two children are also in grief counseling and working to process the loss of their mother.
McKinney said the future for her and her grandchildren is uncertain, and the kids don't like living in Canton
"This doesn't feel like home," McKinney says at one point. "Nothing feels like home anymore."
Copyright 2023 WLBT via Gray Media Group, Inc. All rights reserved.