Lydia Jacoby adds national championship to her impressive resume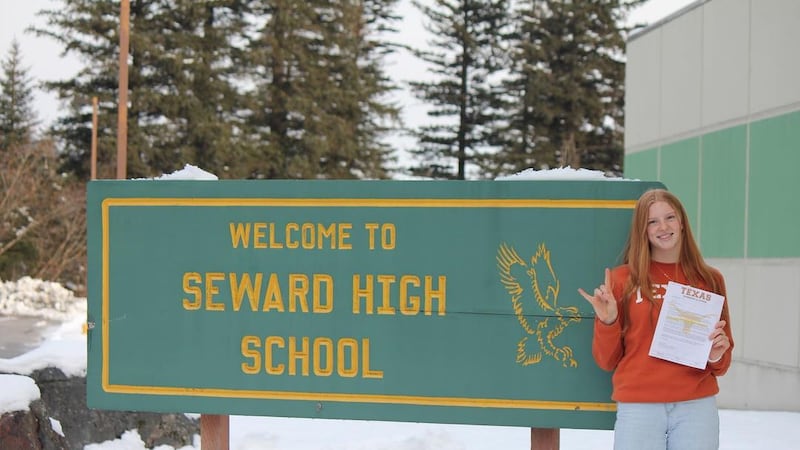 Published: Mar. 20, 2023 at 5:34 PM AKDT
ANCHORAGE, Alaska (KTUU) - Lydia Jacoby, the former Seward Seahawk and now University of Texas Longhorn, won the NCAA Div. I title Saturday in the 100-yard breaststroke.
Jacoby won the race with a time of 57.03 seconds at the Allan Jones Aquatic Center in Knoxville, Tennessee, which according to the University of Texas Women's Swimming and Diving team, that's the seventh-fastest time in the history of the event and second-fastest in UT history.
Jacoby won the race in a fashion Alaska fans are accustomed to seeing, using a big second half of the race to blow by the other competitors. While it appeared like she is speeding up throughout the race, she was actually slowing down; a method that has helped her win the biggest races in the world.
Jacoby is now an All-American in the 100-yard breaststroke and the 400-yard medley relay, two accolades that will go quite nicely with her gold and silver medals from the 2021 Tokyo Olympics.
Jacoby's win also made her the first Longhorn to win a national title since 2019.
Copyright 2023 KTUU. All rights reserved.