Fairbanks man receives 10 year sentence for attempted drug distribution and firearms possession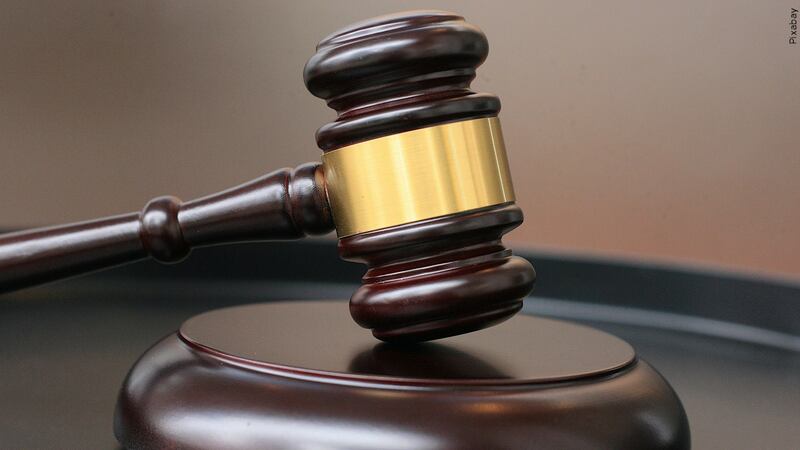 Published: Apr. 21, 2023 at 10:28 AM AKDT
FAIRBANKS, Alaska (KTVF) - A Fairbanks man was sentenced to 10 years for attempted drug distribution and firearms possession.
30-year old Jason Benjamin O'Bryan was sentenced to 121 months imprisonment followed by five years supervised release for attempting to distribute approximately two pounds of methamphetamine and possession of nine firearms.
According to a Department of Justice press release, agents from the U.S. Postal Inspection Service obtained a search warrant after receiving a suspicious package on March 9, 2021. Inspection of the package revealed 897 grams of methamphetamine.
The agents replaced the drugs inside the package with "sham" drugs and then delivered the package. Law enforcement observed O'Bryan retrieve the package and take it inside his residence. O'Bryan was observed leaving his residence an hour later in his vehicle. A traffic stop was initiated by law enforcement and upon search of his vehicle officers found 50 grams of methamphetamine, 1 gram of heroin, and multiple fentanyl patches and pills. Officers conducted a search of O'Bryan's residence and seized an additional amount of methamphetamine and nine firearms.
O'Bryan confessed he had sold methamphetamine in the Fairbanks area and had intended to distribute the 897 grams. O'Bryan also admitted he knew it was illegal for him to possess firearms because of a prior felony conviction.
O'Bryan was sentenced on Friday, April 14, 2023
The U.S. Postal Inspection Service, U.S. Drug Enforcement Administration, North Slope Borough Police Dept., Fairbanks Police Dept., North Pole Police Dept., and Alaska State Troopers investigated the case.
Copyright 2023 KTVF. All rights reserved.