Former Arkansas U.S. Rep. Marion Berry, who served 7 terms, dies at 80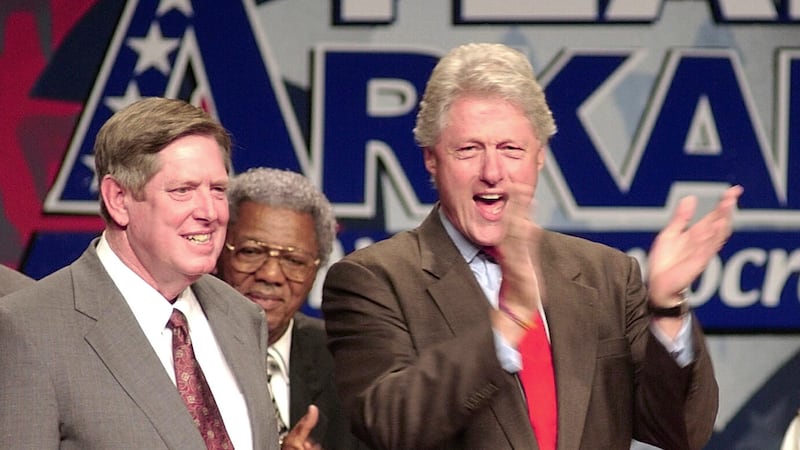 Published: May. 20, 2023 at 10:27 AM AKDT
|
Updated: May. 20, 2023 at 6:49 PM AKDT
LITTLE ROCK, Ark. (AP) — Former U.S. Rep. Robert Marion Berry, an Arkansas Democrat who served seven terms in Congress and was known for his blunt rhetoric and advocacy for farmers and older residents, has died. He was 80.
Berry, who was known as "Marion," died Friday, his family confirmed in a statement Saturday. A cause of death was not provided.
"With his signature quick wit and way with words, he lived his life in service to others," said Berry's son, Mitch. "He truly believed that the role of government was to help people, and it was a charge he took very seriously. He was generous with his time and talents as his dozens of mentees can attest."
Berry was first elected to Congress in 1996 but decided against reelection in 2010 for health reasons. He underwent surgery to remove a brain tumor in July 2011.
A licensed pharmacist and farmer, Berry was elected to represent the 1st District in eastern Arkansas after serving in President Bill Clinton's administration as a special assistant for agricultural trade and food assistance. He quickly focused on issues most likely to impact his notably poor district, including agriculture.
Clinton on Saturday praised Berry as someone who "never forgot where he came from."
"Marion Berry was a fine leader, a completely authentic person and a great friend," Clinton said in a statement. "For more than 40 years, Hillary and I treasured his support, valued his no-nonsense advice and loved his amazing sense of humor."
Berry was known as much for his folksy manner and verbal takedowns of his political enemies — on both sides of the aisle — as his advocacy for his rural district. He once referred to a Republican congressman on the House floor as a "Howdy-Doody-looking nimrod."
Frustrated with the George W. Bush administration's response to disasters in Arkansas, he called the Federal Emergency Management Agency "an incompetent bunch of nincompoops that simply can't run their agency."
"His straight talk and sense of humor attracted attention on the national stage, but those who knew him recognized that delivering results for his constituents was the congressman's highest priority, always," Arkansas Democratic Party Chairman Grant Tennille said.
Former Gov. Mike Beebe, also a Democrat, called Berry "a natural advocate for agricultural issues and for the health of his rural constituents."
"He was plain-spoken, loyal, and worked hard every day for the people he represented,'" Beebe said.
Berry's congressional district was a major producer of soybeans, rice and cotton, and Berry aggressively pushed for an end to the U.S. trade embargo with Cuba, which could have boosted exports of those products. Berry also advocated for lowering prescription costs for seniors and lambasted a prescription drug program enacted by former Bush as a "catastrophic mess" and a "genuine legislative disaster."
Berry, a member of a coalition of moderate and conservative lawmakers known as "Blue Dog Democrats," was unapologetic about his quips, saying it reflected his passion for representing his district. He said he would criticize anyone "when I think they are making a serious policy mistake."
"I don't see anything wrong with what I've done," he said.
Berry certainly didn't spare any criticism for President Barack Obama. Shortly before announcing his retirement, Berry said he was disappointed with a "lack of leadership" from Obama on key issues such as health care and climate change.
Berry voted against the Affordable Care Act, the federal health care law also known as "Obamacare." Berry complained that the measure did not provide enough protection against federal money going toward abortions and tried to offer an alternative before the measure passed.
"A son of the Delta, Marion was a farmer and a statesman, whose mix of homespun wisdom and hard-won political knowledge always made him a formidable representative for our state," Republican Gov. Sarah Huckabee Sanders said in a statement.
Former Gov. Asa Hutchinson, a Republican who served with Berry in Congress, tweeted that ''you never knew what Marion would say on the House floor but he always spoke with passion and humor."
Berry was born in Stuttgart, Arkansas, and grew up in Bayou Meto near DeWitt. He graduated from the University of Arkansas' College of Pharmacy in 1965.
A former alderman in the small town of Gillett, Berry was known throughout his political career for promoting the annual "Coon Supper," a longtime fundraiser for students where raccoon meat is served that evolved into a rite of passage for candidates in the state.
"If it weren't for the Coon Supper, I probably wouldn't be in public life today," Berry said in 2006.
In addition to his son, survivors include his wife of more than 60 years, Carolyn, a daughter, four grandchildren and one great-grandchild. A memorial service will be held June 24 at the Gillett Methodist Church in Gillett, Arkansas.
Copyright 2023 The Associated Press. All rights reserved.