Rural Alaska Honors Institute celebrates 2023 graduates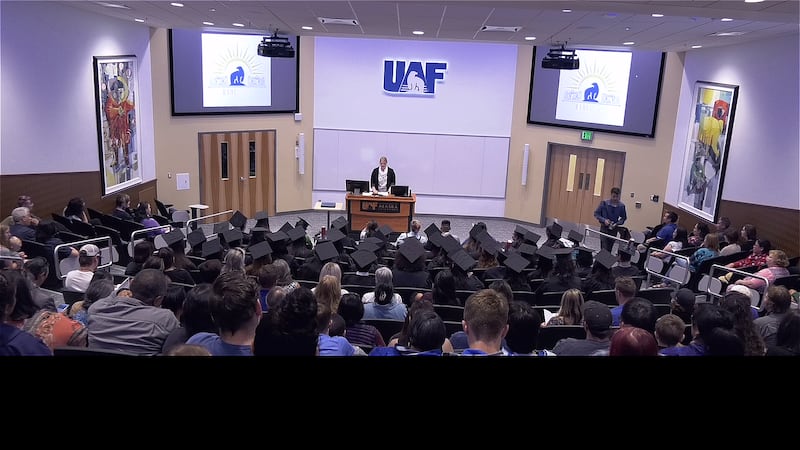 Published: Jul. 14, 2023 at 9:05 AM AKDT
FAIRBANKS, Alaska (KTVF) - The University of Alaska Fairbanks hosted a graduation for rural students on Thursday, July 13, through the Rural Alaska Honors Institute (RAHI) program.
Each year people from across Alaska apply to the program as a chance to learn skills and earn college credits. This year, 47 students graduated from the program.
Since 1982, RAHI alongside the University of Alaska Fairbanks has given students in rural communities an opportunity to earn college credits and prepare for college over the summer.
According to Brianna Pauling, the RAHI program manager, it is a rigorous process to apply, applicants must submit three essays, a letter of recommendation from their teachers, and a recommendation from their principal or counselor.
Over the course of six weeks, these students work diligently in each of their respective paths to reach graduation.
If you would like to learn more about the RAHI program you can visit this website.
Copyright 2023 KTVF. All rights reserved.