2023 PFD amount is $1,312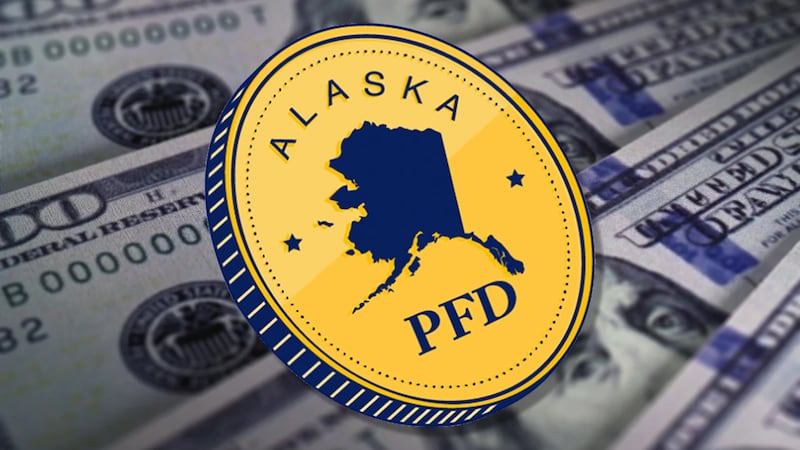 Published: Sep. 23, 2023 at 1:37 PM AKDT
FAIRBANKS, Alaska (KTVF) - If you qualified for this year's Alaska Permanent Fund Dividend (PFD) you can expect to receive $1,312 dollars.
According to the Alaska Dept. of Revenue, the first disbursement of the 2023 funds will be distributed on Thursday, October 5. This is for applicants who are determined eligible for payment by Friday, Sept. 23, 2023. Applications must have filed electronically and have requested to be paid by direct deposit and included direct deposit information.
The second disbursement is set for October 26 for applicants who are determined eligible for payment by Oct. 18, 2023 and includes paper and electronic submissions. If you did not provide direct deposit information you will receive a paper check.
The total amount received can vary depending on circumstances, such as owing money to the state or making donations. The payout date can also differ depending on how you filed.
Last year there was an energy rebate of $600 dollars included into the PFD. This year, that is not the case.
There is a chance for an additional payment of up to $500 to each PFD eligible applicant. If the state's oil produced prices come in above market predictions the revenue would be split between the state and the permanent fund dividend. The payment would be distributed to eligible applicants in 2024.
For more information on distribution dates and to check the status of your application visit the PFD website.
Copyright 2023 KTVF. All rights reserved.