West Valley High School and League of Women Voters hold candidate forums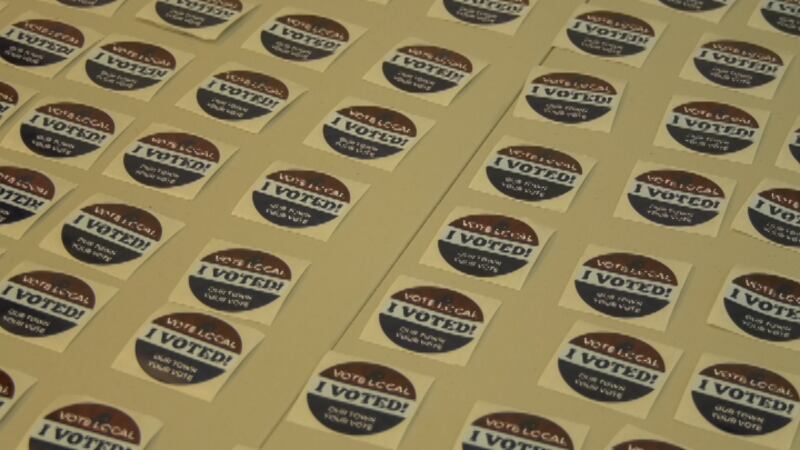 Published: Sep. 26, 2023 at 2:56 PM AKDT
FAIRBANKS, Alaska (KTVF) -
With three seats on the Fairbanks North Star Borough School Board up for a vote on October 3rd, organizations from around the borough are hosting forums to hear how the candidates stack up on the issues.
On Thursday, Sept. 21, students at West Valley High School hosted a forum and invited potential members of the next school board to their auditorium. Candidates were grilled on issues important to the students.
"This is actually the most exciting opportunity we have as candidates, so thank you for putting this on," Tim Doran said from the stage.
Meanwhile, Maggie Matheson said, "I'm just super tickled that you guys invited me to come and speak to you today."
Hundreds of students wrote questions to ask the candidates, which were narrowed to ten for the final event. Topics ranged from school start times to extracurricular activities to LGBT representation and bullying.
The forum included two lightning rounds, where candidates answered Yes or No to a series of questions, also read out by students.
Lightning round questions included, "Would you consider having at least one staff member who is qualified to concealed carry on school grounds during the school day?" "Do you support the Alaska State School Board's ban on trans girls competing in girl's sports in Alaska?" and "Do you support implementing more education on LGBTQ and other minority groups to help eliminate harassment, bullying, and other problematic behaviors?"
This marks the 9th year of the event, designed to increase student engagement with the community.
The next day, Friday, September 22, members of the Fairbanks community gathered at the Juanita Helms Administration Center Friday to hear more from those running in borough-wide races. This forum was hosted by the League of Women Voters of the Tanana Valley.
Six candidates for the borough's school board took the stage, followed by six for borough assembly.
Questions came from moderators from local news outlets KUAC and the Daily News-Miner.
The two-hour event covered a range of topics, with education funding, the Manh Choh ore haul project, and parental rights in their child's schooling each getting consideration.
Candidates were asked if they're satisfied with the amount of opportunity parents in the borough had to engage with their children's schooling.
Bobby Burgess, Candidate for School Board Seat F, responded by saying, in part, "There are many opportunities for parents to be involved and in fact teachers are desperate to get more parental involvement. They can't even always get parents to come to Parent-Teacher Conferences. So yes, I am happy with the level of involvement that our parents have in our schools and the opportunities for it."
Meanwhile Matheson, Incumbent for School Board Seat G, discussed a survey the district sent out, saying, "12 percent of the community, or our parents, participated in the survey, and that's considered a big win when 12 percent is not a big win. That's a big loss in my eyes, so I would like to see more parents involved, and I would like to see parents be comfortable coming into the schools."
For some school board candidates, the tone grew contentious around LGBT issues in the Interior.
April Smith, Incumbent, for School Board Seat F, said "I think that there's members of our board and people who are running for office right at this time whose main agenda is to infuse LGBT Agenda into all aspects of education, and I'd like to keep children free of that."
Later at the event, Meredith Maple, Candidate for School Board Seat G, responded by saying, "There's no agenda. I'm queer. I am out and proud and so is my husband, and I'm also incredibly capable of independent, reasonable thought and am able to cast votes that consider all the information."
Candidates were also given a chance to ask each other a question.
Michael Humphrey, Candidate for School Board Seat E, asked his opponent Doran, "One of my priorities is keeping children safe, much like Ms. Smith, and keeping the radical gender theories out of the classroom. I'd like to know, Mr. Doran, how many genders do you think that there are?"'
In response, Doran said, in part, "It is not in our curriculum. Our teachers do not teach gender theory, but most importantly, I think what's behind this question, I don't discriminate. I don't marginalize. I don't bully."
The Municipal Election will take place on October 3.
More information about the candidates running in borough races can be found here.
Copyright 2023 KTVF. All rights reserved.