Anchorage police continue search for jewelry scam suspects after double arrest in Fairbanks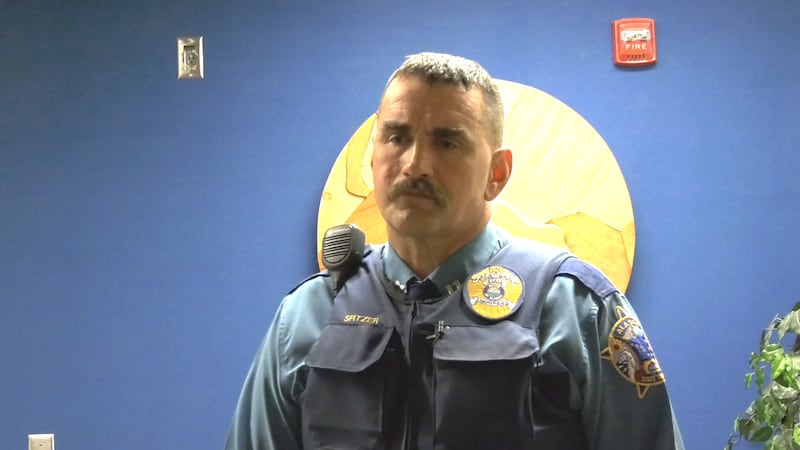 Published: Sep. 30, 2023 at 12:52 PM AKDT
FAIRBANKS, Alaska (KTVF) - This week two Romanian men were arrested for allegedly perpetrating a scam in Interior Alaska involving trading fake jewelry for cash to unexpected residents.
After around a month of reports from the community, Alaska State Troopers (AST) arrested Valentin Miclescu and Ion Boceanu on Friday, Sept. 22. Jewelry scammers arrested in Fairbanks.
According to AST dispatch, the two were caught after the law enforcement agency received a tip about the alleged scammers being at the parking lot of a local shopping area.
Troopers have a plain-clothes unit that responds to cases like this, called the Fairbanks Criminal Suppression Unit.
Capt. Eric Spitzer with the AST said, "One of the unique things about that is that, guess what? They don't wear uniforms, and they're not in marked vehicles, and when we get information that these scammers are out there, we're going to go ahead and flood the area with our undercovers and try to get one of these guys to scam us and then we'll make an arrest and it's a lot easier when it's a misdemeanor committed right in our presence. So if you're one of these scammers, be careful who you're selling your fake gold to."
Spitzer says the nature of the reports AST has received indicate the scammers are committing Theft in the Third Degree. "It's choreographed and planned. This isn't unique to Alaska. This is something that's going on down in the lower-48, where these teams of scammers come through communities, different states and towns, cities and they perpetrated different fraudulent scams to deceive people and it's basically theft by deception," he said.
Spitzer explained this qualifies the scam as a misdemeanor, making it difficult for authorities to make an arrest if scammers are not caught in the act.
It is suspected that more accomplices exist and Anchorage Police are currently looking for Alexandru Monalisa, Andrei David and Sorin Caldararu. While all three are believed to have left the state, it is unclear if anyone else involved remains in Alaska.
While in operation, the alleged scammers would contact residents offering to exchange jewelry for cash, saying they needed money for gas and other things.
These incidents were happening in public places, often near grocery stores.
According to Spitzer, the perpetrators would rent vehicles from Turo for a day at a time, changing up their vehicle from day to day and making them difficult to track.
Once way to tell if an interaction might be a scam is if you feel pressured to make a quick decision. Another is to record the transaction on video, a move that could scare off anyone whose purpose is not legitimate.
Community members can help by calling law enforcement if they feel they have been approached by someone in the act of committing a scam.
Those approached by scammers in Interior Alaska are asked to contact the Alaska State Troopers at (907) 451-5100.
Anyone who has information, knows the whereabouts of the three suspects, or has been scammed in the Anchorage area is asked to contact APD Dispatch at 311, option 1 or call 907-786-8900, option 0.
Copyright 2023 KTVF. All rights reserved.