ATIA kicks off three-day conference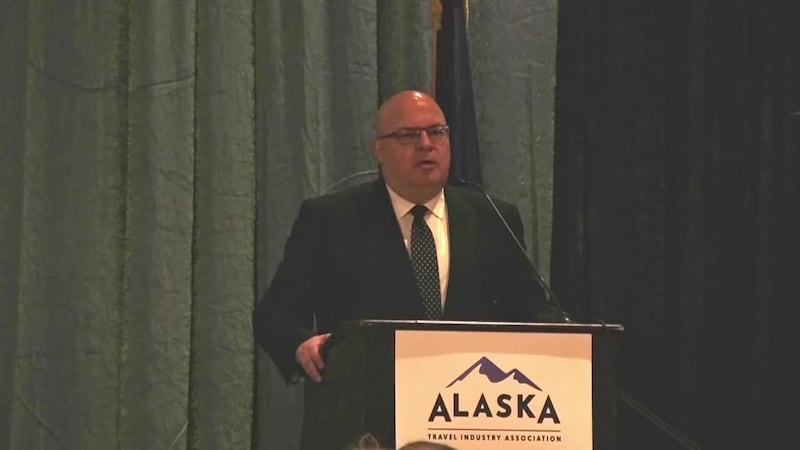 Published: Oct. 25, 2023 at 4:41 PM AKDT
FAIRBANKS, Alaska (KTVF) - The Alaska Travel Industry Association, or ATIA, kicked off its annual convention on Tuesday with the theme "Aurora Night Live." Over 400 representatives from tour industries across the state were present for the opening.
Before the official start of the convention, companies had the opportunity to display their specialties in booths, as well as meet like-minded business people at a Networking in Trade Show at the Westmark Hotel.
ATIA President and CEO Jillian Simpson began the conference by recognizing the indigenous people of the interior, and thanking the Dena people whose lands the tourism industries live and work on. The Rev. Dr. Anna Frank, an Elder Adviser with the Fairbanks Native Association, accepted that acknowledgement and asked for proper, respectful use of the local lands.
Fairbanks Mayor David Pruhs welcomed the tourism professionals, commenting on how much he appreciates the visitors that these companies bring to the area.
A mix of vendors, marketing organizations, travel coordinators and elected officials discussed how to make the most of Alaska's economy and workforce. They also focused on how to improve customer experience by improving employees' experiences.
If you are in the tourism industry and would like to learn more, please visit their website.
Copyright 2023 KTVF. All rights reserved.