John Wayne Howe, Alaskan Independence Party, runs for U.S. Senate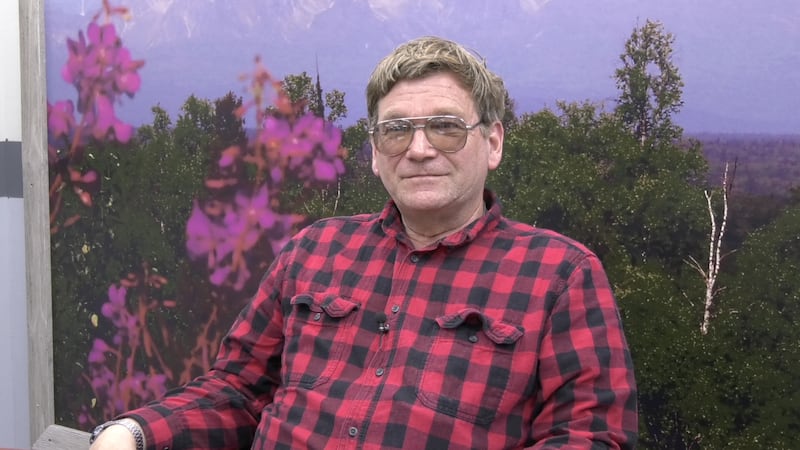 Published: Jul. 6, 2020 at 4:55 PM AKDT
John Wayne Howe is running for U.S. Senate in hopes of taking Senator Sullivan's seat. Howe says he decided to run because he was sick of the political situation in Alaska, specifically at the local level.
"But when you go to run you have to pick a place that's open and where you're going to do the most good. What I really wanted to do as much as running for office, was to re-energize the Alaskan Independence party so the people in Alaska realize that we have a party here, we're not just at the beck and call of the other bigger parties from down in the states," said Howe.
Howe says he thought it would be best to run for an office that would be publicized throughout the state. Howe says he would like to focus on gun rights.
"We need to get gun rights back, we do not have gun rights currently, we have limited. [When] we started out it was infringed in the 1930's when they passed a law that you couldn't send guns through the mail. Why not? The mail service especially being a federal agency... of all the things that should support the second amendment would be a federal institution," said Howe.
He says he is anti-tax, "I'm not anti this tax or that tax, I'm anti all tax," said Howe.
Howe went on to explain, "The reason is not just a matter of the finances, it's not whether a person can afford a tax or not, is not the problem. The problem is we don't have control over the government. The only way we're ever going to have control over the government is if we voluntarily give them money, being the only money they have," said Howe.
He suggests an idea of where you could choose to give towards the departments they want to. "If someone sees 'hey I would like to see more done on the roads,' you give more money to the roads. There would have to be good accounting in each of the departments, so that this can go forward," said Howe.
Howe owns Howee's Machine Shop in Fox and says he liked to design and build which led him to the machinist trade.
"My number one thing besides being a worker, being just a normal person, is I am concerned with rights -- but I'm not concerned with what's the best for my rights. I want to keep my rights, but what I'm concerned about is the rights of other people. It's what can we do to make sure that our neighbors have their rights, that our neighbors are in the position they're supposed to be -- to have control over the government," said Howe.
In hopes of re-energizing the Alaskan Independence Party, he wants to encourage people to run with the Alaskan Independence Party in their local elections as well.
Howe will be on the non-republican primary ballot with Al Gross, Chris Cumings, and Edgar Blatchford. The primary election is on August 18.
Copyright 2020 KTVF. All rights reserved.