ANWR rally protests vote to open refuge for drilling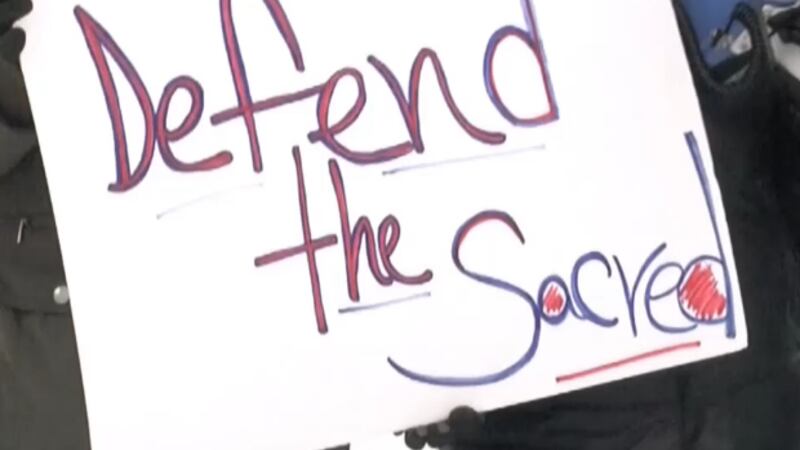 Published: Nov. 29, 2017 at 7:59 PM AKST
The Gwich'in Steering Committee held its second rally in two days today in downtown Fairbanks to show their opposition to drilling plans for the Arctic National Wildlife Refuge.
Several people held up signs stating that the refuge is both sacred, and a reliable resource for both people and caribou.
The people who participated say future oil development on the coastal plains of the refuge, if approved by Congress, could disrupt caribou calving grounds and be a threat to the land.
According to executive director of the Gwich'in Steering Committee, Bernadette Demientieff, the Gwich'in tribe has both a spiritual and cultural connection to the Porcupine caribou herd.
For more than 40 thousand years, the Gwich'in people have migrated with the caribou.
Demientieff, says she hopes the voices of those trying to protect the refuge will be heard in time.
Bernadette Demientieff; Executive Director, Gwitch'in Steering Committee>>: "It's very a scary time for our people because the Arctic refuge, the porcupine caribou herd and the Gwich'in are entwined. We are one people, we are one with the caribou. They are a huge part of our identity as indigenous people. There's a group of Gwich'in and Inupiaq that are going to be heading to Washington D.C. next week for the 57th anniversary of the Arctic refuge where we will show our solidarity and we will stand up to protect our homelands together."