College utilities expands their water distribution system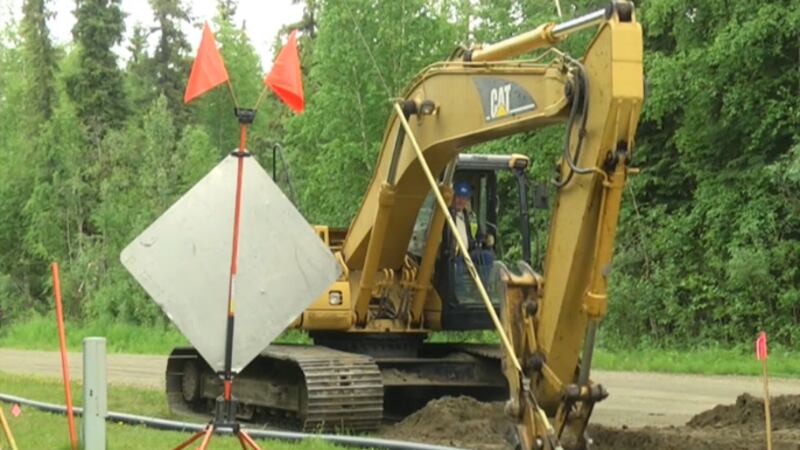 Published: Jun. 22, 2018 at 9:45 PM AKDT
New water-main lines are going in this week and over the next 10-12 weeks, to bring clean water to 298 more lots. College Utilities is expanding its water distribution lines in the Chena marina area. Right now, the only way for these residents to get water is from a well, or to haul it themselves.
In Alaska, water from wells can be contaminated with iron and other possible substances. Tiffany Van Horn, the Vice President of College Utilities, said they are excited for this new project.
"We call it our rural residential model, and that allows us to use HDPE pipe rather than ductile iron pipe, which one is about half the cost for people to hook up, which makes it affordable. Which in this area, there are a lot of houses that have failing and low quality wells so bringing our water to them is very critical," said Van Horn. As soon as August, residents in this area will be able to hook up to the water lines, and have more affordable clean water.