Election workers hand count ballots for primary election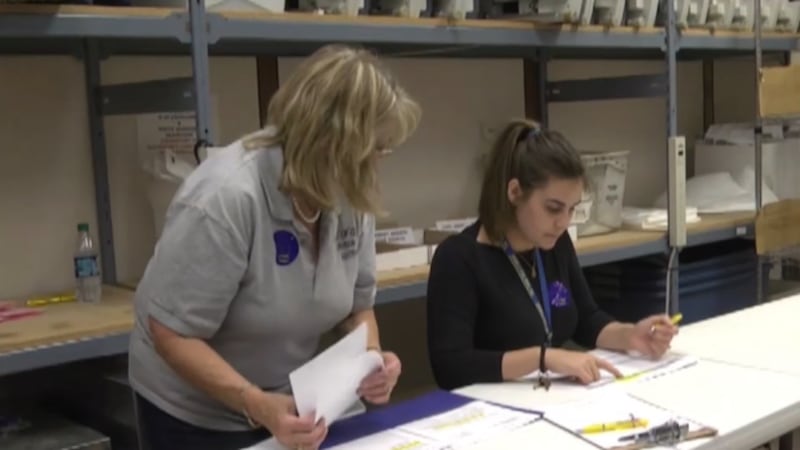 Published: Aug. 22, 2018 at 8:42 PM AKDT
A team of election workers and volunteers worked into the night to collect the election results. Rural precincts even have to hand count their ballots.
"That does account for some delay in reporting because it does take time to physically hand count results. Those results will get called in over the phone from the remote locations, but here in the borough, the precinct workers will drive down Eighth Avenue and the Eielson boys' basketball team runs out and meets the precinct worker on the curb and gets all of their supplies including the ballots and brings them into the office," said Jeremy Johnson, Region III Election Supervisor.
They have an armed guard that takes the ballots to a secured location until the first Alaskan Airlines flight to Juneau in the morning.
"The other stuff comes in here and we start uploading results if they had a problem with their optical scan machine. Not every location has an analog phone line, so we have to upload those results here on their behalf," said Johnson.
At the end of the night, the preliminary results came in.
"The preliminary results that is the bulk of the results, for very close races, that's where folks are interested in waiting until the absentee and questioned ballots are counted, and for the certification to happen," said Johnson.
Although the workers and volunteers worked through the night, they did not finish the process until early Wednesday morning.