Experts warning to stay away from moose newborns and cows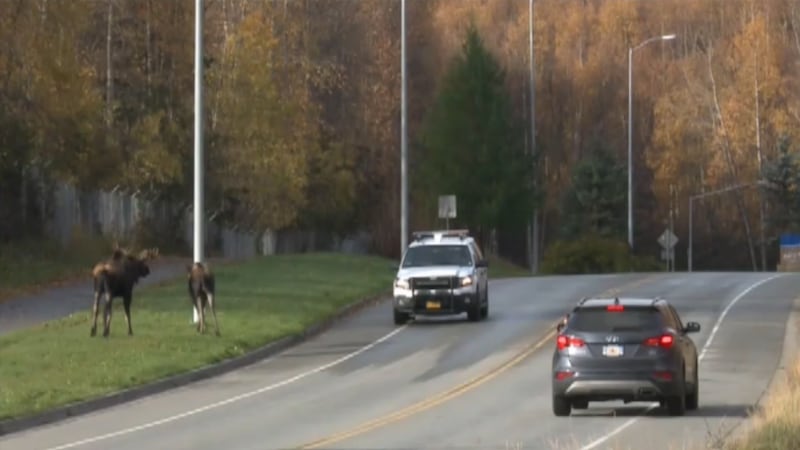 Published: May. 30, 2018 at 6:58 PM AKDT
It's the peak season for newborn moose. You might see them in your back yard or around town, but it's important to steer clear. The Alaska Department of Fish and Game is warning people not to get in between a mamma moose and her calve or other mammals.
Even if they look quiet and gentle, they can be protective and aggressive, especially during calving season. If you encounter a moose, they suggest backing away and leaving the way you came.
Over the weekend, a man and his two year old son were charged by a moose. They ran behind a thicket of bushes, but the moose kept coming.
"I literally had to go back and forth around the bushes to keep the moose opposite. My heart was pounding. I was like 'wow', you know, it's a big animal to be coming at you. And I know what they do, they'll kick out with their feet or they'll stomp you. So I was on the lookout for that and ready to juke to either side if it was going to get me that way," said Fairbanks resident Scott Luper.
Experts suggest making noise when you're outside camping or hiking to alert the animals that you're there.
If you see a lone newborn over an extended period of time that you think could be an orphaned animal, contact the local Department of Fish and Game.