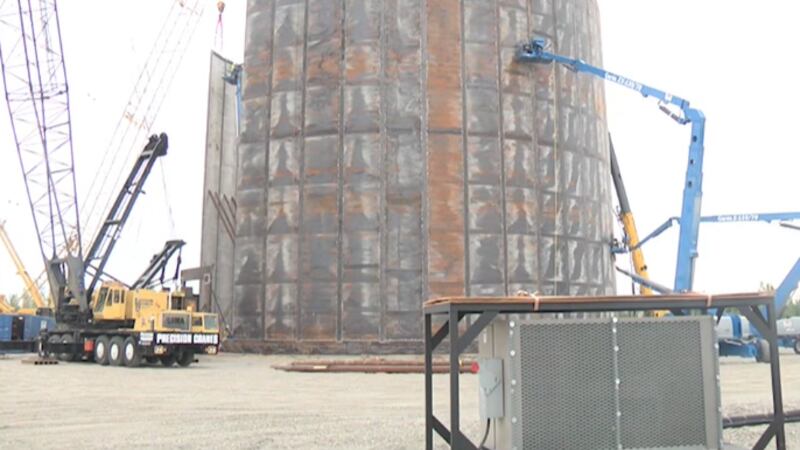 Published: Jun. 19, 2018 at 6:59 PM AKDT
Progress has been made on Interior Gas Utility's Liquefied Natural Gas storage tank.
The LNG storage tank sits just off Peger Road in South Fairbanks. Standing 84-feet high and spanning 100-feet across, the tank will hold 5.25 million gallons of the liquefied natural gas when it is completed in fall 20-19. The project has come a long way since breaking ground in December, with the walls expected to be in place by tomorrow. Dan Britton is the President and CEO of Fairbanks Natural Gas, and said this storage tank is part of the Interior Energy Plan which aims to bring low-cost energy to the Interior.
"So the tank is really the heart of the Interior Energy Plan. It provides us with additional LNG to be able to add firm customers, it provides a security of supply as we begin to grow and have increased demand." Britton said.
He said the plans for construction have been years in the making and the tank will not only allow the expansion of LNG, but hopefully reduce air emissions in the process, he also gave some information on the projects budget.
"The budget is just under 48-million dollars for the tank, including all the balance applicant work which is the vaporizers and the off-load equipment." Said Britton.
Another hope for the storage tank is to provide a stably priced gas source as well.