FPD releases body cam footage of Christmas Eve shooting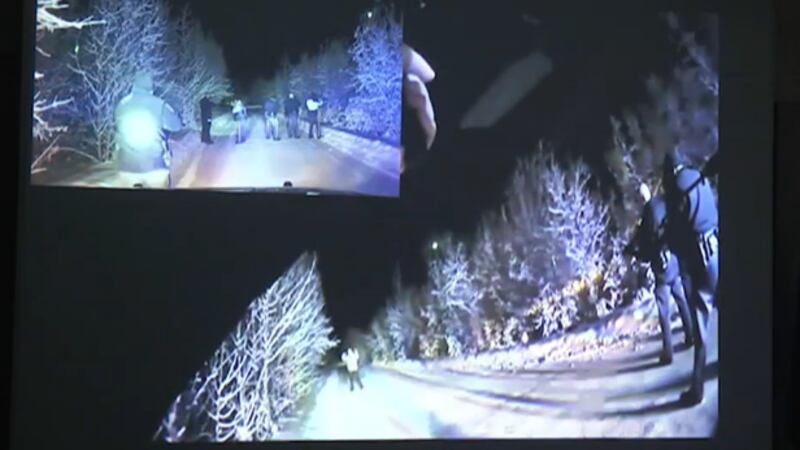 Published: Oct. 10, 2018 at 9:47 PM AKDT
It's been 10 months since Cody Eyre was shot and killed by Alaska State Troopers and Fairbanks Police Officers. On Wednesday, the agencies held a press briefing at the Fairbanks Police Department to reveal body camera footage.
Since the incident, Fairbanks Police and Alaska State Troopers have received requests for release of the body camera footage from December 24, 2017, the night Cody Eyre was shot and killed. On Wednesday October 10, members of the media were invited to view that footage.
Captain Ronald Wall, with the Alaska State Troopers, said, "Today was kind of a combined effort for Chief Jewks, the Fairbanks Police Department and the Alaska State Troopers to do a detailed release of the video to try and show the members of the public why our officers and troopers had to utilize deadly force on Christmas Eve in the Eyre incident."
Only members of the media were permitted to be in the room, but the Eyre family was at the police station in silent protest because they believe the video they had seen had be edited. Magdalena Eyre, Cody's mother, spoke about their experience viewing the footage saying they were prepared, but it still hurt.
She said, "A state trooper went over what we would be seeing on the video and explaining who would be speaking and where the videos would be showing, and he said that when the shooting started, the video would stop. It did not stop."
The briefing was live streamed for members of the community to view the footage as well, but it does contain graphic language and content.