Fort Wainwright soldiers train for upcoming deployment to Iraq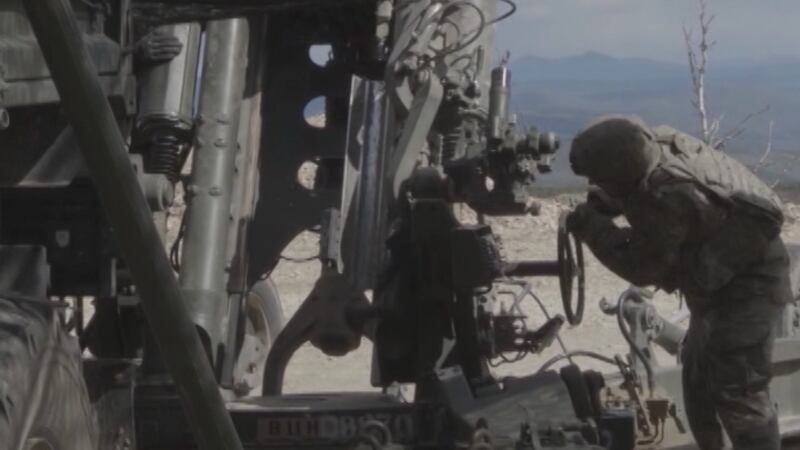 Published: May. 31, 2019 at 5:46 PM AKDT
Fort Wainwright Soldiers were in the Yukon Training Area this week completing their last certification before their upcoming deployment to Iraq.
"We're doing our table six live fire certifications, in addition we're doing a PGK validation shoot in preparation for deployment," said Captain Sean Thomas, Charlie Battery Commander, 2-8 Field Artillery.
According to Fort Wainwright officials, the Precision Guidance Kit or PGK, increases the reliability of accuracy to around 98 percent. "It's a GPS capable fuse, it actually steers the round by GPS signal and enhances our accuracy, gets us into the 15 meter range," said Thomas.
This training was necessary for the brigade to be prepared for their mission in Iraq. "We have a complicated mission set in Iraq, we are training, advising, and assisting the Iraqi army, in addition, we are going to maintain a firing capability in support of American forces," said Thomas.
And the soldiers say they are ready. "They've proved multiple times both during the table 5 certifications and any other events that they've partaken in, that they are more than ready," said Howitzer Section Chief Sergeant Ryan Madrid.
The brigade is expected to deploy to Iraq at the end of this summer.