GARDENING REPORT: Lilac Season!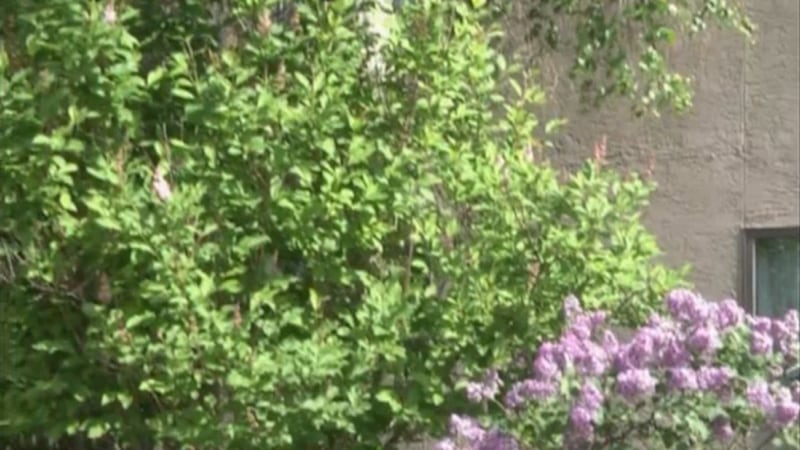 Published: Jun. 14, 2019 at 10:22 PM AKDT
You may have noticed around town that there are many Lilac Bushes and Trees in bloom.
​
Tonight on our Gardening Report we will explore more about the Lilac Flowers now showing their beautiful colors.
Julie Riley, UAF Cooperative Extension Service: "It's lilac season! Well actually, lilac season can last for more than a month. If you plan your garden carefully, this hyacinth lilac started blooming the end of May. I took a trip to the nursery the other day to see how many different kinds of lilacs were available in Fairbanks and there were about 20 different varieties. Which was actually 6 species. So the earliest blooming lilacs like this hyacinth lilac will be done by the time the common lilac starts blooming. Most people are thinking of a common lilac when you say lilacs, like this President Grevy. A lot of the lilacs that we grow have more elongated leaf shape. Most of the lilacs that I see in Fairbanks are really tall. James Macfarlane (lilac) is common and it can grow up to the second story of the house. So one thing you can't do is make a big, tall lilac shorter. Mike Shultz and I are here at Sophie's Station because they have lilacs planted all over the property. This Miss Kim lilac is one of the most sought after lilacs in the country because it is very compact and will keep to a reasonable size. You never want to prune lilacs into a hedge because that removes the flower buds, unless you're planting your hedge because of this brilliant fall color. Miss Kim makes a wonderful fall color as does the dwarf Korean lilac and some of the early flowering lilacs. I'm Julie Riley, join me next week in the garden for Garden Report."​