Governor Dunleavy lays out plan to reform criminal justice system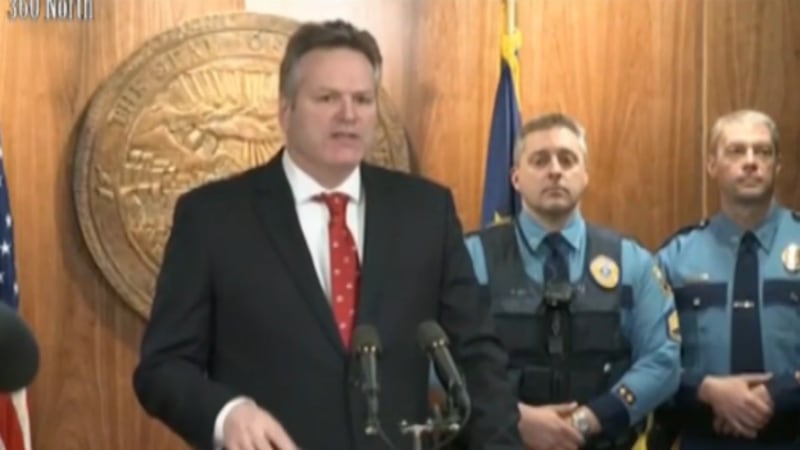 Published: Jan. 23, 2019 at 8:27 PM AKST
Governor Mike Dunleavy laid out a revision plan Wednesday for senate bill 91, which was the biggest reform in the criminal justice system since Alaska became a state. Dunleavey said the number one priority for his administration is public safety. His plan is made up of four bills.
The first bill addresses sexual offenses and changes what is classified as a sexual offence as well as how long someone can be sentenced for these crimes. It also increases penalties for sexual abuse of a minor and requires sexual offenders from other states to register once they move to Alaska.
The second bill addressed classification of crimes and sentencing and will strengthen Alaska's drug laws. It will increase jail time for drug trafficking and will make it a felony to remove an ankle monitor. The bill also creates a new crime for threatening terrorism.
The third bill addresses pre–trial and bail. This bill will end the catch and release system.
The forth bill addresses probation and parole, seeking to give judges more power to apply their discretion in individual cases to make sure justice is served.
Dunleavy spoke about the need to fix the system.
"It's my job to flip the statistics. We're now the most dangerous state in the country. I don't think there's a person who has not been affected by crime or doesn't know someone affected by crime," he said.
These bills are just proposed legislation, meaning the house and senate will still need to debate and vote before they could become law. Dunleavy said this is just a start and it will take time to completely fix the system.